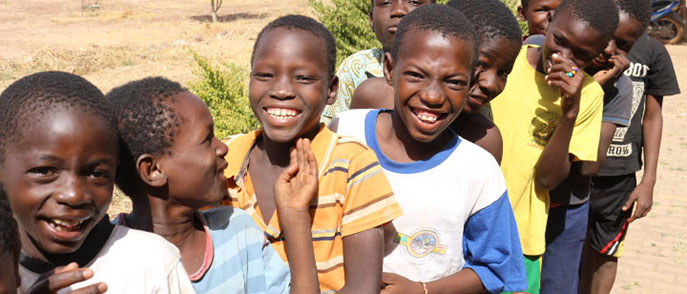 Stafford Center 2 Kinship Project
Burkina Faso
The Stafford Center 2 Kinship Project is located in the city of Ouagadougou, which is the capital of Burkina Faso and the country's largest city. The city is located in central Burkina Faso. Ouagadougou is known for their love of African arts and culture. They even host the Panafrican Film and Television Festival of Ouagadougou every year.
Stafford Center 2 has a desire to share their Christian faith with their Muslim neighbors. The Kinship Project reaches out to their neighbors through food ministries, ministries for orphaned children, and ministries for widowed and single mothers.
The Stafford Center 2 Kinship Project Needs Your Help
This Kinship Project wants to do so much more with the kids and in the community, but they're limited because they don't have a monthly sponsor. They're able to run the programs marked below but they're hoping to add to their list:

Stafford Center 2 wants to start running at full capacity again! Will you become a member of this Kinship Project by supporting it monthly and rescuing more children with them? Sign up here for more information.
Support Stafford Center 2
Rescue and care for vulnerable children and protect widows with Stafford Center 2! 100% of your gift will go towards helping those who need it most.