Kinship United is an international charity with the mission to help children orphaned or separated from their families by wars and disasters; aid refugees seeking safety from the chaos of international conflicts and persecutions; and prevent human trafficking in poverty-stricken areas. We operate as a network of indigenous Kinships that are grounded in Biblical principles. Our Kinships utilize local resources to develop personalized solutions and programs that bring lasting improvements and create self-sufficiency.
We form Kinships that serve as a network of rescue centers, and develop outreach programs revolving around local churches. The Church as a center of all activities ensures that they are grounded in the Gospel. Church buildings serve as worship centers, but also spaces for what's needed most: day-cares, youth centers, training and rehabilitation centers, temporary medical clinics, and in most instances, homes for local orphans and widows.
Kinship leaders reach out to their community members with evangelism and encouragement, and when needed, assistance with food, education, and emergency help. Since all outreach programs develop as a response to local needs, they are all vital to the community and culturally relevant.
Our programs provide shelters for orphans and widows, save children and women from becoming victims of human trafficking, feed the hungry, supply clean water to the thirsty, provide medical help to the sic, and yes, share the Gospel as a fundamental part of  every outreach.
These overwhelming needs cannot be met without the help of generous philanthropist like you!
Images below are linked to key giving opportunities.
Your support of these programs will make our response to these pressing demands possible.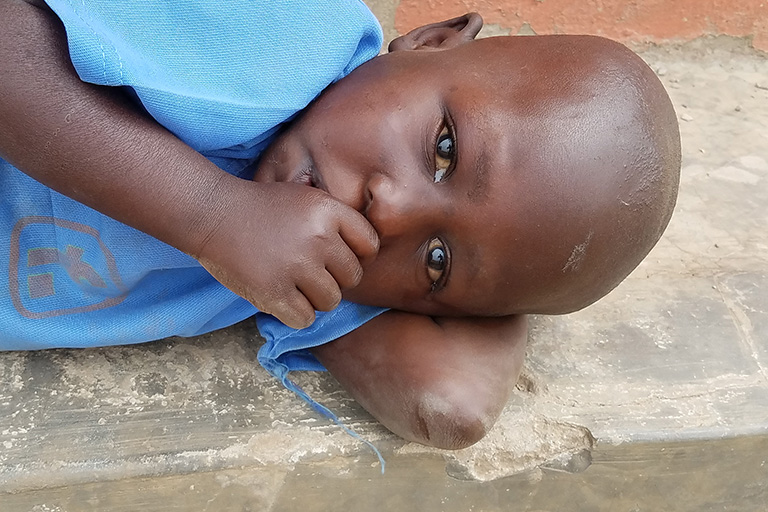 ORPHAN RESCUE AND CARE
We often rescue children from the most tragic circumstances: war zones, refugee camps, and human trafficking. The rehabilitation process starts with physical and emotional evaluation and care, but the goal is to place the rescued within loving kinships families, where they can grow and thrive. Out of brokenness, their childhoods are restored and as part of our communities they walk safely into the future.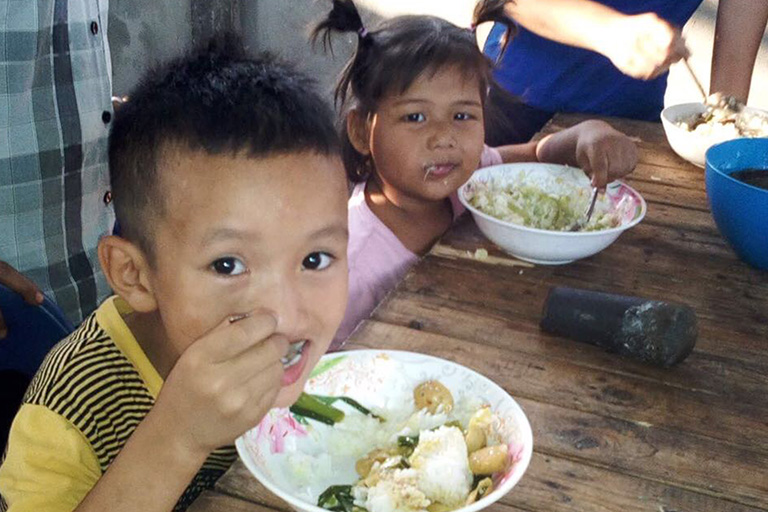 FOOD
When food runs out, hope is scarce. Diseases spread easily, and children can't grow up healthy and strong. Kinship United ensures that our communities have more than enough to eat. Individual Kinships aspire to self-sufficiency by developing local agricultural programs and sharing crops with members in need. But in cases of emergency caused by disaster or a refugee crisis, our amazing donors make it possible to send relief food containers to cover immediate needs.
CLEAN WATER SOLUTIONS
Digging wells and installing filtration systems is one of the primary steps of development of all our Kinships.  Kinship United does more than ensure that the Kinships have access to fresh, clean water. We also encourage the local community to maintain the habit of using the available purification systems daily. It prevents many life-threatening diseases and improves the general well-being of the communities.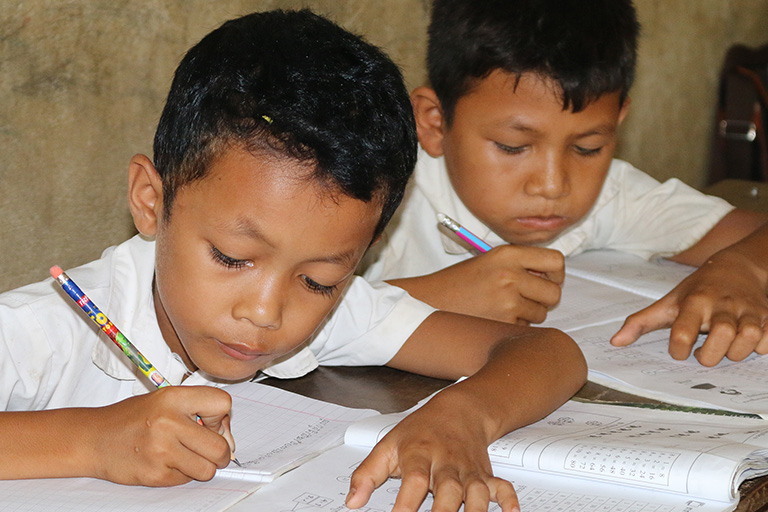 EDUCATION
Every child deserves an education, especially if they've had a rough start to life. In addition to elementary schooling for all, we also make sure that the hardworking and talented children from our Kinships have a chance to enter into into extended formal education – a treat usually beyond reach among the poverty-stricken population we serve.
.
.
.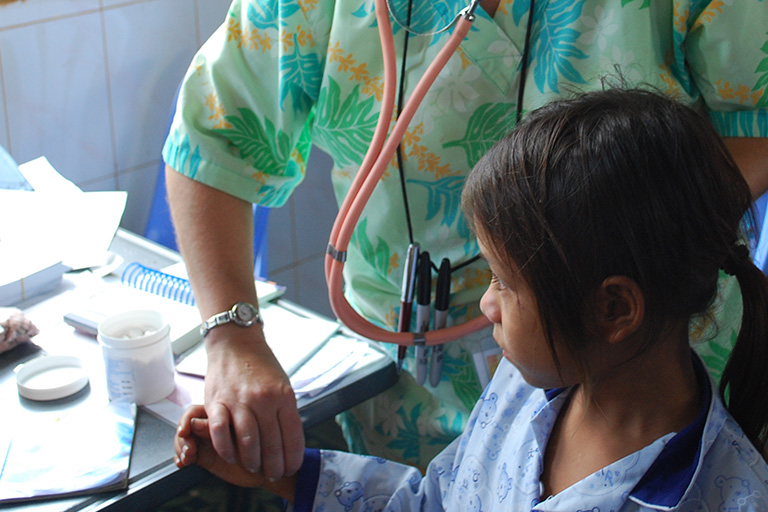 MEDICAL
Our Kinships strive for preventive medical care. The regular checkups and vaccinations for children are crucial to their well-being. Access to safe drinking water and proper hygiene prevent many diseases that may prove fatal. Malaria, for example, is the leading cause of death among under-fives in many countries – and all it takes to help fight it, is to provide the children with mosquito nets. And, of course, in times of medical emergencies we don't hesitate to transfer our church buildings into temporary medical facilities.
Kinship United is a 501(c)(3) charitable organization recognized by the Internal Revenue Service. All contributions are tax deductible to the fullest extent of the United States tax law. For further credentials of Kinship United, refer to Kinship United Financial Integrity and Privacy Policy.