Many of the children who end up being trafficked were originally street children. Being a street boy or girl is even harder than you'd think. Not only do they wander the streets day and night for food and a safe place to rest, but they feel a strange connection to and safety in the streets. They feel like it's their home.
Street life is especially difficult for girls. Girls living on the street end up being sexually abused by the street boys or selling their bodies to older men in order to get money. Because of this life many of the girls have become pregnant or have contracted sexually transmitted diseases.
In fact many of the girls living on the street end up being sold into human trafficking. Imagine yourself completely without hope and with no clue of what to do next. When someone comes along with a promise for a new and better life, it's easy to agree.
Today is World Day Against Trafficking In Persons. As the UN's site says:
"At any given time there is an estimated 2.5 million people trapped in modern-day slavery." And even more, "Women and girls combined constitute seven out of ten of all trafficking victims worldwide."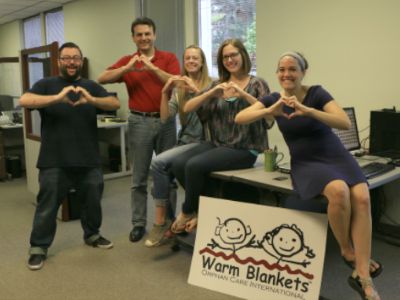 Kinship United works to prevent Human Trafficking by bringing street girls into our Kinship Homes so they will have a place to live and a family who loves them. We also work with street girls who are unable to live in our homes by giving them meals, vocational training, and encouraging them with the love of Christ.
We believe that with the right prevention, we can bring down the number of people being trafficked worldwide. Join us on this World Day Against Trafficking to help prevent more women and children from finding themselves in these situations.
Give hope to women and children who find themselves in desperate situations today.