Paging Serious Contributors: Heroes Needed!
These are real time emergencies that need real time responses. But we can't do it without you!
8 year-old boy at Geta Kinship in Kenya struck by motorbike, in ICU
Tom was crossing a dirt road when a motorbike suddenly struck him. This little boy was rushed to the hospital where he's slowly healing, but he still has a long way to go. He suffered severe injuries and may need to relearn how to walk and talk. Will you help rebuild Tom's life?
CURRENT NEED:
$4,000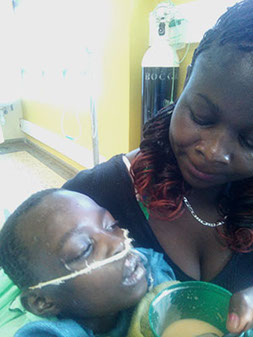 UPDATE: Tom is home now! But he has a long road to recovery ahead. He still has paralysis on his right side so he can't walk or use his right arm. But he's able to speak again, and he's working hard to relearn how to walk!
Read more about how Tom is doing here.
Dehydration and dry wells in Kenya
Kenya is still suffering from the aftermath of a drought so intense, they declared it a national disaster. And to make matters worse, some Kinship wells have dried up because of extremely dry conditions and water levels dropping underneath the ground. These kids and communities need water and we need to dig the wells deeper immediately. Will you be the one to keep them hydrated?
Read more about the effects of the drought here.
CURRENT NEED:
$15,000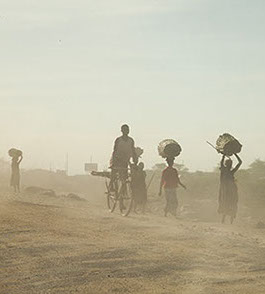 Engine dies in Kenyan emergency vehicle
Kinship vehicles are always on the go. Moving 250 kids and widows between school, church, town, and medical clinics without a van is no easy task. Our ministry van broke down, and it needs a new engine. The work load is growing, and the ministry needs this van back in action immediately. Will you be the one to help our partners in Kenya get back on the move?
Famine wipes out Kinship food supply; kids and community need emergency food
A severe drought hit Kenya and Uganda this year and is rapidly wiping out the farmers' crops this growing season. Kinships are distributing food to starving community members at rising rates. But Kinships still need enough to feed the kids and caregivers. Will you be the one to keep them stocked during this oncoming famine?
UPDATE: A group of incredible people have funded a small relief mission to northern Uganda to distribute food. This is a wonderful start. Keep it up!
CURRENT NEED:
$21,000