One of the most beautiful parts of supporting a Kinship Home is watching the children grow. These kids all had a rough start to life, but your support has rewritten their stories. And what makes it even more special, is that many of the children you rescue and raise wish to give back to their Kinships in some way.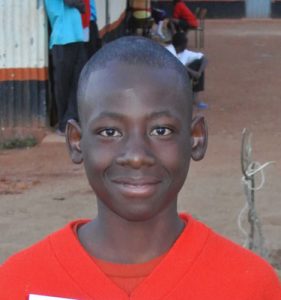 Older children often become role models for the younger kids and sometimes even take on significant leadership roles within their communities. Lamech Ochieng, a young man from the Ephraim Kinship Home in Kenya, is doing just that. And he couldn't have done it without you!
A young Lamech joined the Ephraim Kinship Home in 2010 with his brother after a traumatic life on the streets. Shortly after, his brother decided to run away, leaving little Lamech all alone with then strangers. But Lamech didn't follow his brother; he stayed at Ephraim and hasn't looked back since.
This incredible young man developed into a shining example for other children at Ephraim. Even as a youngster, he stepped into a leadership role. He discovered a passion for dance and began teaching the younger children some moves. He studied hard throughout high school and did well on his final exams. And even then, he hasn't stopped giving of himself. Lamech teaches several classes at Ephraim's primary school!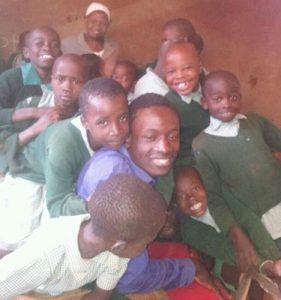 He loves his students and they love him, but Lamech has bigger dreams for his future. He wants to go to college so he can work in the laboratory at the Shekinah Glory Community Clinic, which is just walking distance from Ephraim. But the heartbreaking part is that Lamech won't be attending college any time soon. He can't afford it. But he refuses to give up hope.
From a street child with a bleak future, to a confident young leader and a change maker in his community, you've supported Lamech through it all and have gotten him to this critical point in his life! You can make his dreams come true. You can help him have an even bigger impact in his community. Please help him save lives like you saved his.
You'd be so proud of the man Lamech is growing into. Will you help him go to college? Will you make his dream come true?