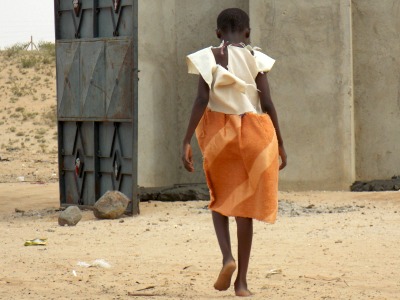 Damaris, an orphan at the Lodwar Kinship in Kenya, needs new clothes. She only has two pairs, and they're full of rips and holes.  
Can you imagine Damaris's excitement as she puts on new clean outfit – clothes with no stains or tears? And, clothes that actually fit? She will feel so good about herself, and you'll have given her that joy!
All of our Kinship kids are in desperate need of clothes – growth spurts happen! All it takes is $25.00 to buy a child, like Damaris, a new outfit. Give the comfort of new clothes, by donating today.