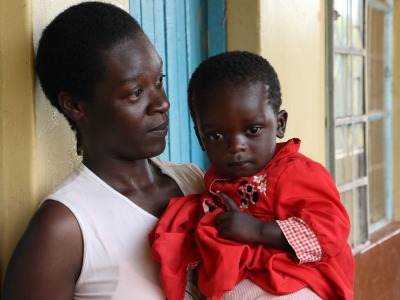 Emily Lomoke has always faced life alone. Her parents died when she was young, and now she is a single mother. When Emily was already drowning in challenges, she almost had to drop out of school – her only hope of getting out of poverty's clutches - because of…her period. She lacked sanitary napkins because she didn't have money to buy them.
Then one day Christine, the wife of Kinship United's founding partner Ben, came to Emily's school and gave her two small packages. Simple sanitary napkins made Emily proud of being a girl. And after receiving the pads from Christine, Emily didn't miss any more school.
Emily is so thankful that God sent Christine to her school so she could get sanitary napkins and continue to go to school.
Now Emily has graduated high school and is working towards her next goal: to start college. She knows God loves her and cares for her because of how He has used Christine and given her these opportunities.
Maybe you thought sanitary napkins were a silly thing to raise money for. I would've agreed with you just a few months ago. But reading Emily's story, and learning how she was able to keep going to school because of sanitary napkins changes everything!
Sanitary napkins aren't just a feminine hygiene product, they're also the most important school supply you could give to a teenage girl!
---
Will you give sanitary napkins to Kenyan girls so more girls like Emily can continue their education?