When you make a gift to help orphans and widows, you're doing more than providing for their everyday needs. You're giving them skills and resources to become leaders and changemakers in their communities.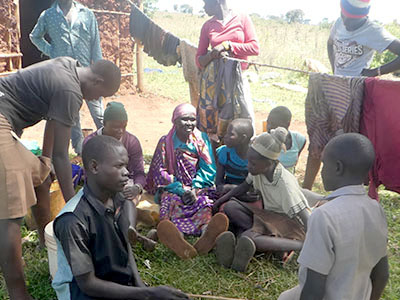 Changemakers like the kids at the Manasseh Kinship Project in Kenya. Earlier this year, the children decided to take on their own outreach project and made a beautiful difference in the life of a woman in need.
Moses, our talented music teacher in Kenya, shared that, during one of his music classes, he and the kids started talking about the Bible, and they asked him if helping the needy was a way to worship God. Moses said, "When we looked at it, we found that anything that you do from your heart and in truth for the sake of God's love, [is] a worship to God."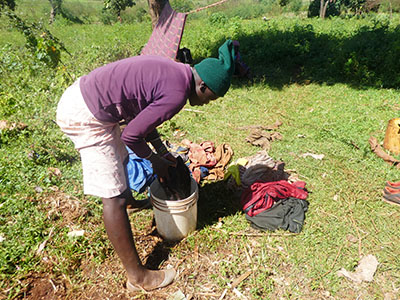 After thinking about it, the kids knew exactly who they wanted to help! A blind woman lived in a village nearby. Outcast and alone in her small dirt shack, she had no one to care for her. The children decided to show her love by washing her clothes, cooking her food, patching up her small house, and spending time with her.
The woman was filled with happiness as she didn't know if there was anyone left who remembered her. But your support and encouragement filled the kids with enough love and compassion that they remembered her and wanted to make her feel loved too.
Thank you for making kind acts like this possible. At the core of Kinship is the idea of people taking care of each other. Because you take care of these incredible kids, they can pay it forward. And it all starts with you.