When you make a gift to Kinship United, you can protect tens of thousands of children in Kinship Projects around the world.
Children like Patrick and Sharonda.
Patrick was born to a 13-year-old schoolgirl whose family shunned her for getting pregnant outside of marriage. She was just too young to raise a child, or even care for herself, so she left Patrick with a widow and promised to return. She never did.
Sharonda's mom died, and she was left alone when her dad went to prison. She just received word that he was murdered there. Now she has no one. 
And these are only the stories we heard in the last 30 days. There are thousands more.
If you are reading this, you must want to protect kids like these who have no one else to fight for them.
Today, the best way you can do that is by partnering with Kinship Projects around the globe who are rescuing, sheltering, and caring for desperate and vulnerable children.
They desperately need your help keeping up with their daily needs.
Like clothes and school uniforms for thousands of kids. They're ashamed to leave the house and their schools are writing letters home insisting that they get new uniforms.
Or a broken-down truck that is sidelined and can't deliver food to starving people during a famine in East Africa.
What about seven children who are waiting to join a new Kinship home, but it can't afford to take them in.
And don't forget the caregivers who struggle three times a day to feed the children in their care, but they don't have enough pots, plates, or cups for everyone.
Across nine different countries and nearly 50 Kinship Projects, these things add up!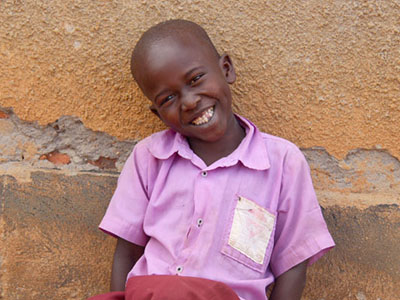 Will you help, in any way you can, and join in their fight to give these children the lives they deserve?
Your gift today will be a father for Patrick and raise him to be a respectful and godly young man. You can give Sharonda the embrace of a new forever family and show her she is the daughter of the King. You can be their hero.
As one pastor said of the orphans in his care, "I have made up my mind not to give up on them…" Will you make up your mind to do the same?
Give to Kinship United and show these kids you won't give up on them.
Thank you for your inspiring generosity, today and always.