You know education is important. Without it, child development is stunted, and opportunities for future success are slim to none.
You probably also know that in so many areas around the world, children can't go to school.
One of the main reasons children aren't able to get an education is lack of resources. They don't have enough money to pay for books, uniforms, or registration fees.
You probably knew that too.
What you might not know is just how close these children are to being able to attend school, with your help. It only takes $35.
Think about it. Missing an entire trimester of school just for lack of $35 is like someone surviving a shipwreck and then drowning only inches away from the shore.
What kinds of things do you spend $35 on? One dinner out? A couple of movie tickets? It's probably a fraction of your internet and cable subscription.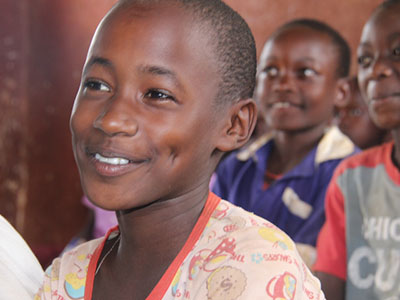 Janet (pictured on right) needs $35 in order for her to stay in school. It only costs $35 per trimester, but she can't afford it. If she doesn't pay up soon, she'll be kicked out.
Janet lives with her grandmother, along with 4 other grandchildren. This poor grandmother struggles just to put food on the table. There's no way she could ever send all her grandkids to school.
If Janet only had the chance to stay in school, she would be so successful. She's a smart girl, and just needs some help to keep studying hard.
Can you help Janet? A gift of just $35 will keep her in school today, and a gift of $105 will send her to school for the whole year!
Put that $35 in your wallet to incredible use. Janet will thank you!