Do you remember what you were doing on August, 21? Pastor Pascal from the Buloba Kinship Project remembers:
August 21 started off like any other day. It was a Friday, so I was preparing for the weekend service when I got a call from the local council. They quickly asked if I would rescue a widow whose house had been destroyed by heavy rains the night before.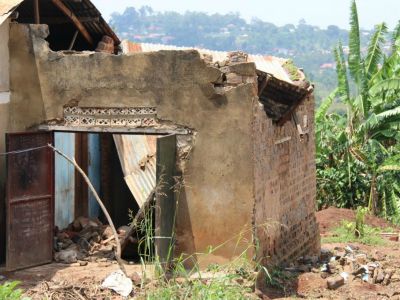 When I arrived at the mess that used to be the widow's house I became overwhelmed by the scene. The roof was broken and on the edge of collapsing. There were no people alive to be seen or heard.
After musing about why such a terrible things happen to widows and people living in poverty I was about to leave. But then I heard some murmuring of small children coming from the rubble. I quickly went into the collapsing house and found the widowed mother and her four small children lying on the filthy floor with the collapsed roof over them.
As I watched the scene, it took me a moment to understand what was going on. I slowly realized the family was trapped and preparing for their last moments. I said a quick prayer for the family and for God to give me strength and then I starting digging them out of the debris.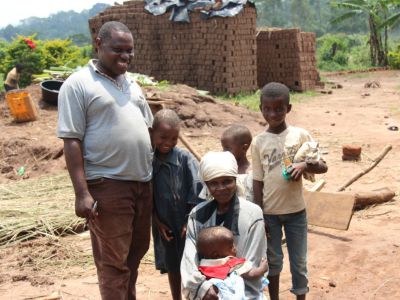 God's strength was sufficient, and after a few moments of struggle I was able to get the mother and her four children out of the mess. I drove them back to Buloba, and we set them up with a place to stay and adjust.
The day ended with amazing gratefulness. I could see the gratefulness in the mother's eyes as she settled her children into bed that night. And I was grateful to have been able to be a part of God's amazing strength and healing.
Musing about the events later that night I realized a few things:
Most times following God is an easy kind of love. It's a constant giving, the most sincere, that we need to give to those who are hurting, troubled, and helpless – that's what the Lord requires of us.