The Most Basic Items Can Make the Best Gifts
There are two things in your house right now that you don't give a second thought. But they'd make an orphan's Christmas magical!
What are they?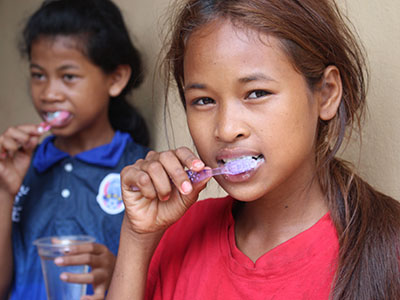 A toothbrush, and a bar of soap are on an orphan's Christmas list, and there's one more important ingredient needed in order to use them. You guessed it! Water.
Remember Eli? (Read his story here) He's probably never had a toothbrush or his own bar of soap. It would mean the WORLD to him to receive that on Christmas morning! You can give these for only $5. For $25, you'll bless five children.
Donate toothbrushes and soap now
You know how important clean water is for drinking, cooking, and hygiene. I know you want Eli and other children like him to have clean water! $8,000 can install a shallow borehole, $1,000 can repair a broken well, and a gift of any amount will be used towards clean water solutions around the world.
100% of your gift will go where you designate! And just think, after you give, you'll sit around your tree on Christmas morning and remember Eli and how you gave him an unforgettable gift. 
"And my God will meet all your needs according to the riches of his glory in Christ Jesus." -Philippians 4:19