On March 15th and 16th, Kinship United and Chicago radio station AM1160 will be partnering up for a two-day radiothon to feed and care for thousands of hungry kids, mothers, and families in the Dominican Republic - but that's only going to be possible with YOU!
What Will Your Gifts Do?
The

Cayacoa Kinship Project

is home to nine orphans, and your gifts during this campaign will help rescue more!

You'll also be feeding and providing medical care to poor and struggling families in the community surrounding the Cayacoa Kinship Project.

Beyond Cayacoa, our dedicated team in the D.R. has gone into

nearby sugarcane field communities called "bateys"

where nearly EVERYONE is living below the poverty line. In the bateys, kids will go days without seeing a meal, and mothers are starving to death.

Our brothers and sisters living in the bateys need your help desperately, and they need it right now.
We need YOU to care for the starving children, women, and families. A gift of $45 will provide food and shelter for children and women in need.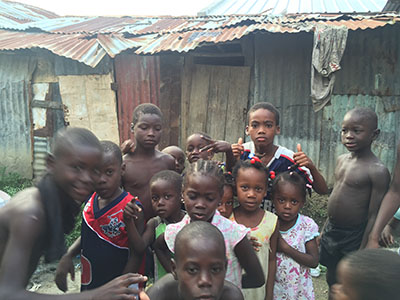 Listen online here on March 15th and 16th from 4pm-6pm. When my Dad was working as a radio personality, he used to say, "make us a button and tell two friends!" Tell your neighbors, tell your mother-in-law, tell your best friend! Let's come together and rally for the kids who NEED YOU the most. What do you say?
One gift today will feed thousands tomorrow. Will you donate today?