Eight Ways You Can Change the Life of ONE Child this Christmas
Shop our charitable giving catalog to give your most impactful gifts yet this Christmas. Add an orphan to your list to shop for, and keep scrolling to see what you can do for a desperate child today.    
100% of your gift goes toward giving Kinship Kids the best Christmas ever!
New Clothes
Give an orphan dignity, reassure him that he's worth it, and tell him there's someone here to take care of him.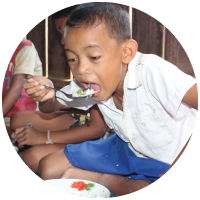 1,000 Warm Meals
Reach into Kinship Projects and feed orphans and widows living there, as well as the poor in their communities.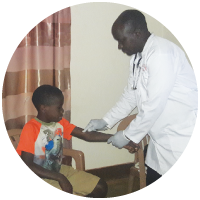 Medical Check-Up
Give a Kinship Kid the opportunity to receive a much-needed doctor's visit and medical check-up.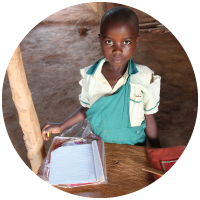 School Uniform and Supplies
Open a world of opportunity for an orphan who never dreamed she would be able to get an education.
Mattress and Mosquito Net
Make an orphan's bed comfortable and safe this Christmas. Let him know he's home and he belongs.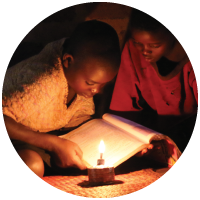 Solar-Powered Lights
Be a light in the darkness for Kinship Kids without electricity. Solar power is a great and versatile solution.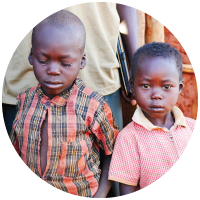 Orphan Rescue Operations
Protect children from life-threatening situations and bring them into safe and loving homes.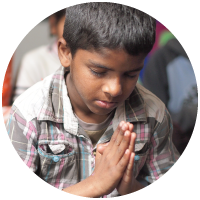 Where Most Needed
Be there during a time of need for a child who doesn't know how to pick up the pieces of their life.
Meet Someone Your Gifts Can Help This Christmas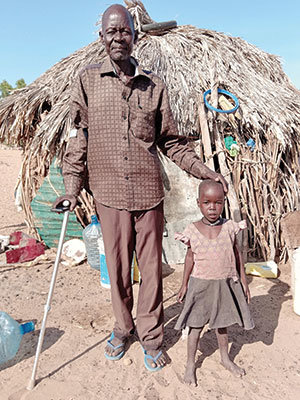 Mary is seven years old, but she looks four, and she has known enough heartache for a lifetime.
Born in a slum to parents who begged, stole, drank, and did drugs, Mary's life didn't start with much promise. Her father was arrested and beaten by the police to the point that he was crippled and stranded on the street. Her mother got AIDS as a result of their dangerous lifestyle, and died. Mary was left with her poor grandfather, who was unable to provide for her. In fact, so far, no one had been able to provide for Mary.   
But this past June, Mary was rescued into the Lodwar Kinship Project in Kenya. Her wounds still need time to heal, but she is safe. She has hope.
It's kids like Mary who will receive your gifts when you donate this Christmas – 100% of your support goes where you designate. It's kids like Mary whose lives will be changed because of you. 
When you are making your Christmas giving decisions this year, and you're deciding whether or not to give a bed or a backpack – or both! – think of Mary.

Kinship United is a 501(c)(3) charitable organization recognized by the Internal revenue service. Contributions are tax-deductible to the fullest extent of the law. 
Once in a while we receive more contributions for a given area of need than can be wisely applied. When this happens, we apply those funds where they are most urgently needed.