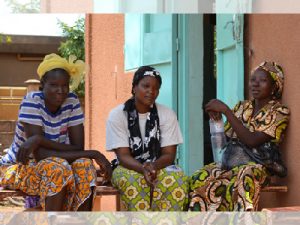 What happens when you have all the ingredients to care for orphans — a building, home sponsors, home parents, children to fill the beds — but there's no electricity? Electricity might be a luxury for the kids who just came from the streets. But the caregivers of the Jungo Kinship Project wanted the best for the children.
Kerosene lanterns were not an ideal long-term solution. So they got creative.
When we checked back with them a few weeks after the home first opened, we found that they had managed to pool together enough money to purchase and install brand new solar panels!
How'd they do it?
These women were entrepreneurial. They formed a small business utilizing their skills in making earrings, bracelets, and beaded necklaces. In a short time, they made enough profit to purchase the new solar panels!
They used their business to provide a sustainable and essential answer to the needs of the children. The same spirit of enterprise that allowed the women to buy a solar panel system in their own city in the first place. Africa has been experiencing a surge in solar energy, with local companies finding more and more people willing to buy.
The long process of restoring a nation starts with small steps that restore childhoods. Orphans and widows are often made most vulnerable by the poverty caused by lack of electricity and other necessities. But in this case, they were among the first to benefit from this new development!