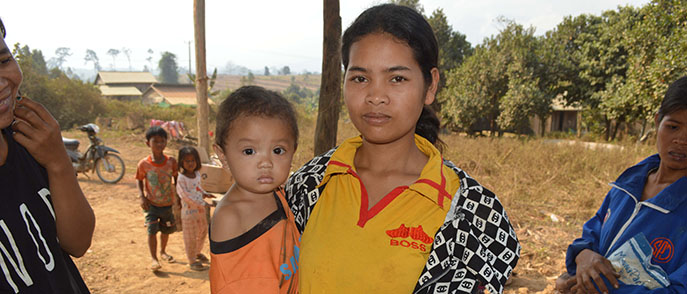 Pursat Kinship Project
Cambodia
Pursat is one of the largest provinces in Cambodia with an abundance of fragrant trees in its heavily forested areas. The region is dominated with two vast wildlife sanctuaries that are bridged together by heavy rainforests. There are unique experiences to be had in the diverse living conditions of the region, such as the floating homes and navigating only by boat in the village of Lake Tonle Sap. Deep in the rainforest and near the mountains of Kuy and Sei Moan is fresh air and the smell of the many fruit trees along the mountain side. Khmer people also still worship at the ancient pagoda hidden in the trees with beautiful sculptures and statues that can still be seen today.
Care and Outreach Initiatives at Pursat
Pastor Nov and his team want to grow their ministry and help even more kids. They've already developed the following programs marked above, but they need YOU on their side to keep them running at full capacity. Between feeding programs and entrepreneurial programs, the Pursat Kinship Project is working toward creating a healthier community altogether. And this is your opportunity to join this ministry in their mission to help even more children! Will you join the team and support the Pursat Kinship Project monthly? Click here for more information.
Support Pursat
Rescue and care for orphans every month! 100% of your gift will support the initiatives of the Pursat Kinship Project.
Pastor Nov Sondors
Kang Phally