Create Your Own Fundraiser
You're passionate about caring for orphans and widows, and you give them a second chance and a new life with every gift you make. Ever wish you could do more? "It takes a village!" Get your "village" involved and do even more for orphans and widows by becoming an Orphan Rescue Champion.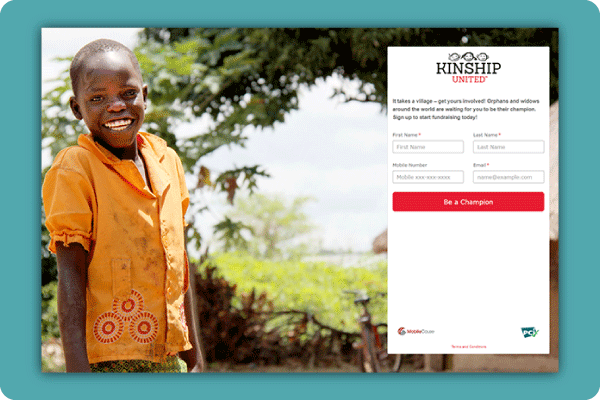 Step 1
Sign Up
Become an Orphan Rescue Champion and get started in a matter of seconds with just your name and email. And smile, knowing you're on your way to helping even more kids!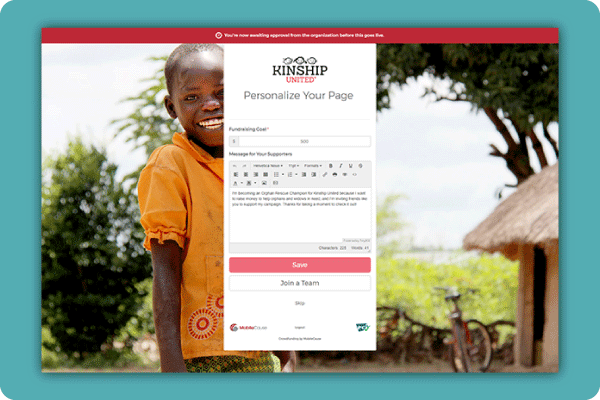 Step 2
Customize Your Page
Upload a picture, pick your goal, and write a quick note that your supporters will see, explaining why you are helping orphans! Then save and submit your page. Our staff will review it, and you'll get an email when your fundraiser is live!
Step 3
Start Spreading the Word
Share your page with your friends and family and anyone else who'll listen. Then every time you see your progress bar move, you can celebrate knowing you're helping an orphan or widow in need.
Want to Raise Money for Something Specific? Here are Some Possible Fundraising Goals!
Create Your First Fundraiser Today!