On August 19th, we celebrate World Humanitarian Day. It's the one day out of each year that we recognize the hard work and dedication of individuals and organizations looking to make the world a better place.
It's a special day to honor the first responders and unsung heroes who react without hesitation to the most heartbreaking crises around the world and put their lives on the line in dangerous situations with the sole intention of making life better for the suffering.
World Humanitarian Day is also a day to raise awareness for the millions of people being impacted by these crises around the world.
At Kinship United, we're celebrating the humanitarians in our life.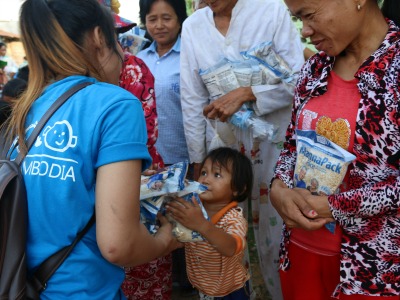 We're celebrating and recognizing our founders, in-country pastors, and caregivers who are the first to respond when a crisis strikes in their area.
We're also celebrating the backbone of our humanitarian efforts at Kinship United - YOU! Our incredibly selfless, humanitarian donors. You care about making the world a better place and on August 19th, we honor you too!
In the midst of countless global crises that seek to divide people and drive them apart, you're working to unite! And because of people like you, there will always be more good than evil in the world.
"The light shines in the darkness, and darkness has not overcome it." - John 1:5
Being a humanitarian requires nothing more than the desire to leave this world a better place than the way you found it. And you fit that description to a "T".
"In a world that is ever more digitally connected, each of us has the power and responsibility to inspire our fellow human beings to act to help others and create a more humane world." – former UN Secretary-General, Ban Ki-moon.
Kinship United invites you to join the celebration on World Humanitarian Day and honor those who so bravely risk their lives to help others.