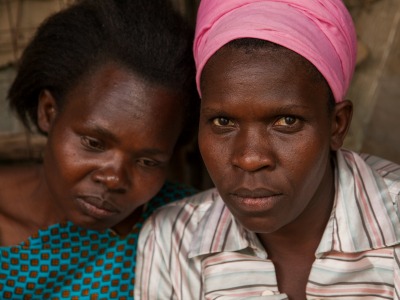 Charity organizations are receiving special recognition this year, and you're invited to celebrate! But first, I need to ask you something:
If you had no other choice, would you rather drink cholera-contaminated water? Or cross a minefield to get clean water?
When facing destructive terrorism in your city, would you rather risk your life by climbing into an overcrowded, sinking boat? Or leave all possessions and swim in the open water?
There are two people in your life who are starving to death. Would you rather give your last piece of food to your mother? Or to your son?
Tough questions, right? In the world right now, there are nearly 130 million children, women, and men affected by devastating crises who are forced to make choices like these every single day. For humanitarian charity organizations, these types of crisis situations are what need to be responded to day in and day out.
A Cause for Celebration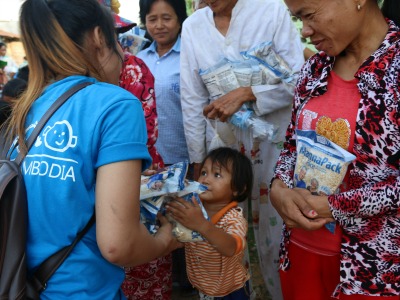 Friday, August 19th is World Humanitarian Day. It is the one day out of each year where we recognize the hard work and dedication of individuals and organizations looking to make the world a better place.  On August 19th, we celebrate the first responders who react without hesitation to the most heartbreaking crises around the world. World Humanitarian Day honors the "front line" troops and the unsung heroes who put their lives on the line with the sole intention of making the world a better place. For someone else.
At Kinship United, we're celebrating the humanitarians in our life. We're celebrating and recognizing our in-country pastors and caregivers who are the first to respond when a crisis strikes in their area.
Check out the way Pastor Daniel immediately responded to terrorism in his village, making sure that his Brothers and Sisters were taken care of.
We're also celebrating the backbone of our humanitarian efforts at Kinship United - YOU! Our incredibly selfless, humanitarian donors. You care about making the world a better place and on August 19th, we celebrate you!
The theme surrounding this year's World Humanitarian Day is beautifully simple: One Humanity. In the midst of countless global terror attacks that seek to divide people and drive them apart, you are working to unite!  And because of people like you, there will always be more good than evil in the world.
John 1:5 "The light shines in the darkness, and darkness has not overcome it."
Being a humanitarian requires nothing more than the desire to leave this world a better place than the way you found it. And you fit that description to a "T".
"In a world that is ever more digitally connected, each of us has the power and responsibility to inspire our fellow human beings to act to help others and create a more humane world." - UN Secretary-General, Ban Ki-moon.
Kinship United invites you to join the celebration on World Humanitarian Day and #ShareHumanity.