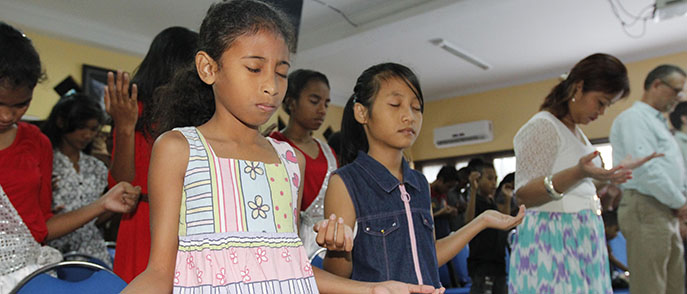 House of Mercy Denpasar
Indonesia
House of Mercy Denpasar is located on the Island of Bali, which is a major tourist destination. The city of Denpasar is the capital city of Bali. Denpasar has grown along with the recent tourism growth of Bali, and it's now a very large and prosperous city.
House of Mercy Denpasar was founded in 2005 as the answer to conflict in East Timor. Most of the children who call this Kinship Project "home" were rescued from the despair of the refugee camp on the border of Atambua and East Timor.
Care and Outreach Initiatives at House of Mercy Denpasar

As of this update, your gifts to House of Mercy Denpasar are making it possible for Esau, Dian, and their team to serve the needs of many desperate children and families with the programs marked above. Medical care of any kind is crucial in many of the areas we serve! And Denpasar's Christian Radio Broadcast is helping to spread the Gospel to areas that might not have access to it. Thank you for caring about these kids and this community! You're making all the difference in their lives!
Support House of Mercy Denpasar
Rescue and care for orphans every month! 100% of your gift will support the initiatives of the House of Mercy Denpasar.
Esau and Dian Mauleky