Amazing Grace Kinship Project
Kenya
The Amazing Grace Kinship Project is in western Kenya, in Kakamega County. Kakamega County is home to the Kakamega Forest, which is Kenya's last remaining tropical rainforest. The forest is famous for its biodiversity, including 380 recorded species of plants and 367 species of birds.
The Amazing Grace Kinship Project is further away from the Kakamega Forest, but is still surrounded by lush farmlands. This Kinship Project focuses on reaching out to their neighbors in the surrounding rural area as well as caring for orphans, widows, and families struggling to get by.
Care and Outreach Initiatives at Amazing Grace

Pastor Betty and her team want those who are supporting Amazing Grace to know about the incredible impact your gifts make for her Kinship kids. You're making it possible to run the programs marked above, and you're giving the children opportunities they never thought would be possible. We're so lucky to have you in our corner. Did you know that Amazing Grace's team has room to grow? Click here for more information on becoming a monthly supporter, so you can help more kids with Amazing Grace.
Kinship Alumni Projects
You can support young orphans who graduated from the Amazing Grace Kinship Project by supporting a Kinship Alumni Project.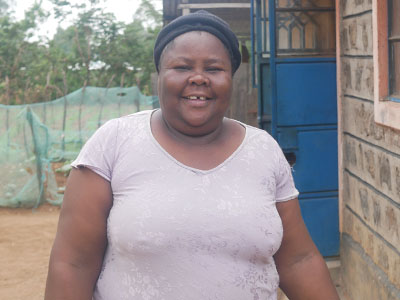 Pastor Betty