Emmanuel Kinship Project
Kenya
The Emmanuel Kinship Project is in western Kenya. The Kinship Project is surrounded by farmlands, with the largest crop in the area being sugar. There are many small farms, and a lot of them have been corrupted by an insufficient crop distribution system. This corruption makes it difficult for farmers to produce the crops they need to feed their families and gain a profit.
The Emmanuel Kinship Project was started in the middle of this desperation. Their goal is to care for the physical, emotional, and spiritual needs of their neighbors.
Care and Outreach Initiatives at Emmanuel

As of this update, Pastor Robert and his team have been able to get these Kinship Project programs up and running because of YOU. You're giving them the resources to offer the community the amazing opportunities marked above. None of this would be possible without support from generous people like you. And have you seen Emmanuel's farm animals? Check out the gallery now! But Emmanuel's team has room to grow. Click here for more information on becoming a monthly supporter so you can help more kids with Pastor Robert.
Kinship Alumni Projects
You can support young orphans who graduated from the Emmanuel Kinship Project by supporting a Kinship Alumni Project.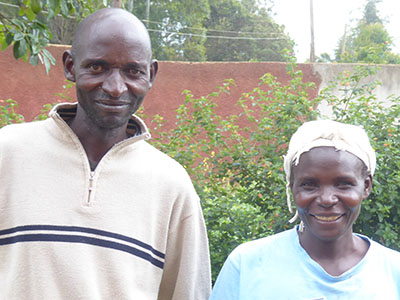 Pastor Robert and his wife Violet