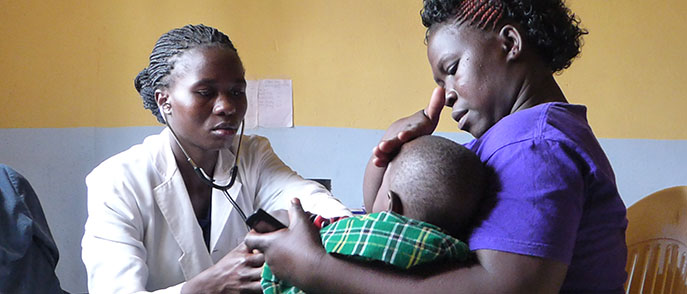 Shekinah Glory Community Clinic
Kenya
The Shekinah Glory Community Clinic is located in Trans-Nzoia County, near the city of Kitale. The Clinic came about after Bishop Ben, one of our very own founders, felt inspired to give orphans, widows, and low-income families an easier way to get quality medical care after having negative medical experiences with his own 12 adopted children.
The Clinic has been a blessing to the community, with lines hanging out the door to see the doctor. It even has a maternity wing to help pregnant mothers give birth safely with the help of a midwife. Is this a program you'd like to support to keep these opportunities going strong? Let us know!
Care and Outreach Initiatives at the Community Clinic
Your support is helping Doctor Hellen and her team serve a community whose only other medical option is miles away! Because of you, the Clinic can treat struggling kids, adults, and pregnant mothers with the incredible programs marked above. Doctor Hellen couldn't do it without you! But did you know that the Clinic's support system has room to grow? Click here for more information on becoming a monthly supporter and maybe even visiting the Clinic on a mission trip!
Support the Community Clinic
Provide life-saving medical care for a community whose closest hospital is miles away! 100% of your gift will go towards helping those who need it most.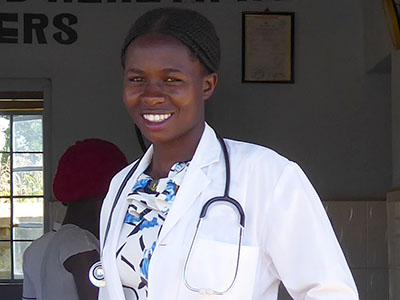 Doctor Hellen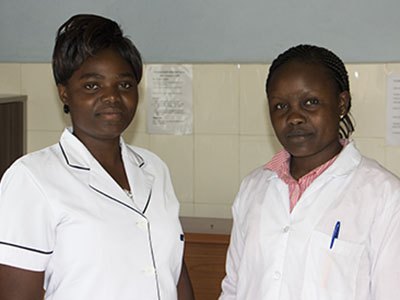 Nurses Christine and Enid