Why Orphan Rescue and Care Makes a Powerful Difference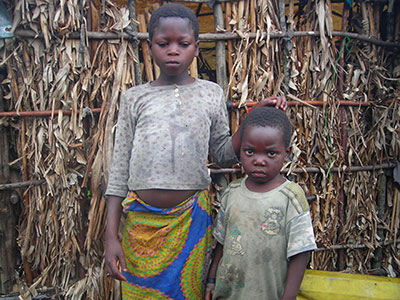 The statistics surrounding the number of orphans around the world are staggering, with over 140 million children left to fend for themselves. However, there is hope for these vulnerable children, and Kinship United is at the forefront of rescuing and providing comprehensive support through our Kinship Projects. These projects encompass a wide range of initiatives to ensure that children in our care have every opportunity to thrive. From basic and emergency aid to 24/7 shelter care, temporary foster care, feeding programs, water resource management, music as therapy and worship, medical outreach, primary and secondary schools, ESL programs, business opportunities for women, and more, we leave no stone unturned in meeting the diverse needs of the children we serve.
Through our Kinship Projects, we create a safe and supportive environment where orphans can flourish with widows as their caregivers. We understand the importance of providing essential resources such as food, shelter, education, and medical care. However, we go beyond that by fostering a sense of belonging for our children, allowing them to heal and grow into positive and productive members of society. This holistic approach empowers them to overcome their past challenges and embrace a brighter future.
Since our inception in 2000, Kinship United has rescued orphans in various countries worldwide, including Cambodia, the Dominican Republic, India, and Uganda. Our work goes beyond just providing basic necessities for the children we serve. We recognize that emotional and psychological support are equally crucial, and so we create a loving and supportive community for these children to heal and grow. This sense of belonging gives them an opportunity to explore their skills and talents, paving the way for a brighter future.
The impact of Kinship United's work is vital in addressing the global crisis of orphaned and vulnerable children. By supporting us, you contribute to the well-being of these children and the future of our world. With your help, we can continue to provide critical support and care for orphans in need, offering them a ray of hope in an otherwise bleak situation.
In 2022 alone, our efforts made a significant impact: 2,020 rescued children found refuge in our 24/7 shelter care, 1,707 were placed in temporary foster care, and 12,652 children received nourishment through our feeding programs. These statistics demonstrate the tangible difference we are making in the lives of these vulnerable children with the help of our incredible supporters.
By supporting Kinship United, you not only provide immediate assistance but also contribute to long-term transformation. Together, we offer a safe and supportive environment where orphans can not only survive but also flourish. Your involvement creates a lasting impact on their lives and communities, shaping a brighter future for all. Join us today in making a difference and be part of the journey of hope and transformation!
Financial Integrity
Upholding your confidence in your donation is one of our top priorities. And we're passionate about our responsibility to steward your gifts so you can have the biggest Kingdom impact. 100% of your gift goes to where you designate.* We keep nothing to cover administrative costs.
You can always find our most up-to-date financial information on our Financial Integrity webpage.
And you can review our credentials using many different charity watchdog sites. Find us on Charity Navigator, the Better Business Bureau, ECFA, and Excellence in Giving, to name a few. Kinship United received another four-star rating from Charity Navigator. And we couldn't have done it without you!
Your kindness and generosity for helping orphans, widows, and communities in need is the driving force behind Kinship United. And your trust in us means everything. You inspire us daily, and we're honored to have you on our team. Thank you for all you do for children who feel like the world has forgotten about them. You remind them every day that someone loves them.
*Our overhead costs are underwritten by other generous contributors and foundations so 100% of your gift to help the children WILL go towards just that.
Do you have more questions? Visit our answer page!