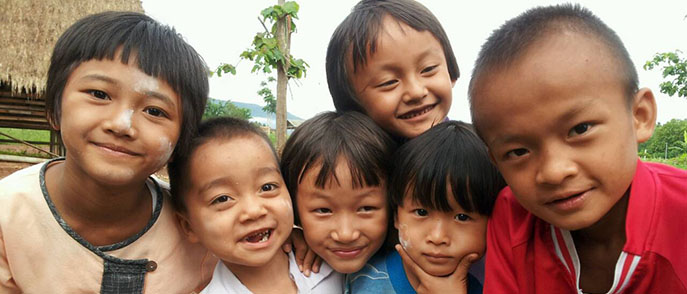 Wiang Pa Pao Kinship Project
Thailand
Wiang Pa Pao Peace Home is in the Chiang Rai Province, in the northwestern corner of Thailand. The area is a combination of scenic mountain ranges and flat river plains. The river plains are used for farming. The most popular crops include coffee, bananas, coconuts, and pineapples.
There are nine Burmese refugee camps in the Chiang Rai Province. The Wiang Pa Pao Peace Home focuses on helping refugees who live in those refugee camps, especially children who have been orphaned due to the conflicts in Myanmar.
You're Helping Refugees with the Wiang Pa Pao Kinship Project
You're really making things happen for Wiang Pa Pao! This Kinship Project's leaders have developed the following programs because they have YOU on their side:

None of this would be possible without support from generous people like you. You're protecting refugee children with nowhere to go. And you're giving child care to working families who need every penny to survive. Thank you for caring about these kids and this community. Wiang Pa Pao couldn't do it without you.
Support Wiang Pa Pao
Rescue and care for vulnerable children and protect widows with Wiang Pa Pao! 100% of your gift will go towards helping those who need it most.