Will you join Lumut Kinship in their work to end FGM in the Pokot Tribe by giving $50 a month towards this Kinship Home?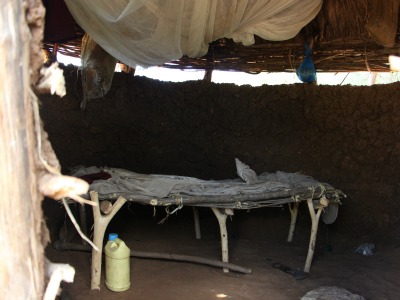 Maybe you're lucky enough that you've never heard of FGM? Or if you have, then maybe you're lucky enough to feel that it's "far away" and you've no reason to fear it will ever happen to you or the women you love.
The women in Lumut Kinship Home in Kenya aren't that lucky. They aren't "far-away" from this evil practice, in fact, they are very close to it.
FGM (Female Gentile Mutilation) is a practice of intentionally altering or causing injury to the female genital organs for non-medical reasons. The practice has no health benefits, and can cause a slew of problems including:
Severe bleeding
Problems urinating
Causing cysts and infections
Infertility
Complications with childbirth and increased risk of newborn deaths
In fact, many of the girls who live in our Lumut Kinship Home are there because they ran away from home to avoid the practice of FGM and had nowhere else to go.
One girl who had to run away to escape FGM is Leah. Here's her story:
Leah is a fifteen-year-old girl and a daughter of an elder in the Pokot tribe. She was brought up with traditional Pokot customs, including the practice of FGM which her mother was in charge of completing on girls every year in their home.
Ever since Leah was a child she remembers girls coming into their home for circumcision. When Leah was younger she thought it was a fun event because older girls from the tribe would come over and stay for weeks at a time.
But as she grew up Leah started to look at circumcision in a different light. She hated it and especially hated watching girls become sick for weeks and sometimes even die.
Then Leah's time came. She had told her friend at school how her mother wanted to circumcise her in August. Leah's friend urged her to run away from home.
The idea clicked in Leah's head, and she started to make plans. So in the end of July 2015, Leah left a hand-written note on her kitchen table and abandoned her childhood home.
Leah ran into the forest and stayed there for two days and then she lived on the streets for the next few weeks. Even though Leah wasn't "safe" living on the streets, she was safe from FGM and in her mind that was more important.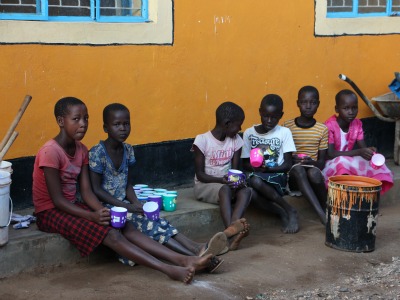 But Leah's story doesn't have to be the example for girls who want to escape FGM. Girls shouldn't have to run away and live in the forest or on the streets to avoid the practice. Instead, girls should be able to go to churches, schools and other safe places in order to find refuge.
And that is exactly the kind of work Lumut Kinship Home wants to do. They are already taking girls into the Home who have ran away to protect themselves from FGM, but there are so many more girls who still need a place of refuge.
Lumut Kinship Home doesn't have the resources to take care of all the girls who need safety from the practice of FGM. They need more resources like food, medicine and clean water in order to take care of girls while they get back on their feet or find extended family to protect them.
Will you join Lumut Kinship Home in their work to end FGM by giving $50 a month?