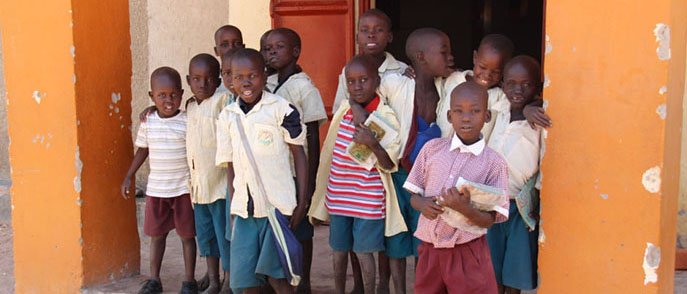 Pabbo Kinship Project
Uganda
The Pabbo Kinship Project is located in Northern Uganda. It's in the Amuru District, between the city of Gulu and the South Sudan border. There is an Internally Displaced People (IDP) camp near Pabbo. This camp was home to many Ugandans during the time of the Lord's Resistance Army.
With the recent crisis in South Sudan, the IDP camp has now been transformed into a Refugee camp for South Sudanese refugees searching for a safe place to stay. The Pabbo Kinship Project is currently focused on caring for the South Sudanese Refugees that are flooding to their doors.
Care and Outreach Initiatives at Pabbo

You're really making things happen for Pabbo! Pastor John and his team have developed the Kinship Project programs marked above because they have YOU on their side. These kids' lives haven't been the same since you began supporting Pabbo. Between their beautiful new uniforms, comfy new beds, and a fresh supply of nutritious meals, you're giving these children the best. Thank you for all you do, and keep up the good work!
Support Pabbo
Rescue and care for orphans every month! 100% of your gift will support the initiatives of the Pabbo Kinship Project.
Pastor John Bosco