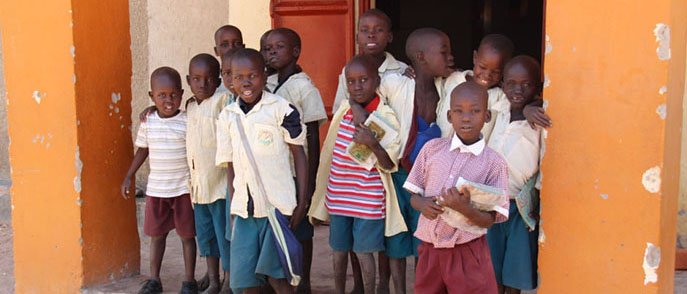 Pabbo Kinship is located in Northern Uganda. It's in the Amuru District, between the city of Gulu and the South Sudan border. There is an Internally Displaced People (IDP) camp near Pabbo. This camp was home to many Ugandans during the time of the Lord's Resistance Army.
With the recent crisis in South Sudan, the IDP camp has now been transformed into a Refugee camp for South Sudanese refugees searching for a safe place to stay. The Pabbo Kinship is currently focused on caring for the South Sudanese Refugees that are flooding to their doors.
You're Making All the Difference for Pabbo Kinship
You're really making things happen for Pabbo! Pastor John and his team have developed the following Kinship programs because they have YOU on their side:
24/7 protective housing for orphans, widows, and refugees in transition

Informal foster care with local families

"Music as Therapy" program

On-site elementary education facility

Feeding programs for children in extreme poverty

Baptism and Discipleship programs

English as a Second Language (ESL) courses

Children's Sunday School program
These kids' lives haven't been the same since you began supporting Pabbo. Between their beautiful new uniforms, comfy new beds, and a fresh supply of nutritious meals, you're giving these children the best. Thank you for all you do, and keep up the good work!
Support Pabbo Kinship
Rescue and care for vulnerable children and protect widows with Pabbo! 100% of your gift will go towards helping those who need it most.
Pastor John Bosco