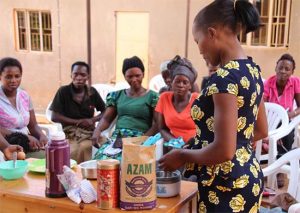 When a women loses her husband, she might end up brewing alcohol or as a prostitute to support her family. Sometimes, she's forced to abandon her children because she can't afford to feed them, and they essentially become orphans. To have their own source of income can completely change the lives of these women.
You want to do everything you can to protect orphans and widows. And the Women of Worth Bakery Outreach is one of the most creative ways you can do that!
When you donate today, you will supply desperate women with everything they need to start their own bakery businesses, like flour and ovens. Through your support, you will teach them how to bake cakes, breads and pizzas that they can sell in their communities.
Because of your donation, widows don't have to give up their principles – or their children. The skills that these women learn at the Women of Worth Bakery Outreach give them and their children a second chance at life.
Our Pledge To You
We commit to uphold your trust in Kinship United by applying your gift to the category in which you selected or where there is a similar or greater or immediate need.  By applying your gift in this manner, we seek to optimize your impact.
Support the Women of Worth Bakery Outreach!