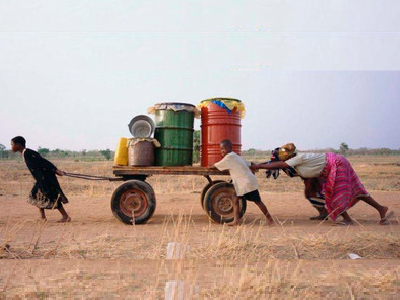 Those of us who live in the US are very fortunate to live in a culture where giving is valued.
I was at a seminar last week, and the speaker — a respected fundraising consultant — argued that American culture is the most generous culture in the history of the world.
There are, according to the National Center for Charitable Statistics (NCCS) over 1.5 million registered charitable organizations in the United States. Americans give over 300 Billion dollars — every year.
Not only does such a large social sector allow for great life-changing organizations (like ours!) to survive and thrive, it also improves democracy by reducing inequality and preventing oligarchy. But there's a catch:
Not all giving is created equal.
There is a difference between charity, and philanthropy.
Charity is an empathetic response to a crisis or catastrophe. Think of the flood of generosity that poured in after the earthquake in Haiti, or the Tsunami in southeast Asia.
Philanthropy is a long-term shared purpose, in which the energy and programs of an organization are paired with the capacity of supporters.
Obviously, both are good and necessary. The charitable giving that result from a catastrophe is very important — but you don't have to be an insurance agent to know that it's better to be prepared with funds on-hand before a disaster happens.
Responsible organizations prefer philanthropy — sharing a purpose — over charity.
Do your giving habits reflect the long-term difference you care about and believe in? At Kinship United, our long-term purpose is restoring childhoods and making disciples among the most needy and vulnerable, and then supporting them as they become leaders who transform communities. With leaders like ours, its hard to ignore our impact.
What is your purpose, and how can you leverage the nonprofit organizations around you to accomplish it?