Seven years ago, Cambodia New Generation, or CNG for short, started ministry in Cambodia. Their mission is to spread the Gospel and show the love of Jesus to orphans and widows in the remote provinces of their country. And thanks to your support, they have changed the lives of thousands.
CNG is proud to be completely indigenous-led, working with Cambodian nationals around the country. They are now ministering in 10 provinces and have 249 churches meeting in village homes throughout Cambodia.
Your support is spreading the Gospel in Cambodia and is caring for orphans and widows.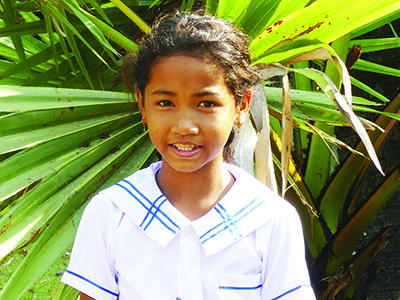 Srey Nak is an 11-year-old orphan living with her two sisters and their impoverished grandma in the Kampong Chhnang province of Cambodia. Her father is in jail and her mother married another man and left her children behind. Her grandmother harvests palm leaves to make roofs for houses in her village. But she doesn't make enough to keep her granddaughters fed or in school.
CNG stepped in and brings Srey Nak's family food on a regular basis, and has provided her with school materials so she can continue her education. Most importantly, they have shared the love of God with Srey Nak and her family, and have been the hands and feet of Jesus to them in their hour of need.
CNG needs you to reach more people like Srey Nak and her family. You don't have to travel deep into the jungles of Cambodia – they'll do that part for you – but they need your financial support. Could you contribute to their ministry? Click here to make your life-changing gift now.