Part of "kinship" is reminding people that they are not alone. They belong to a group of friends, a family, or a community.
Kinship Leader Pastor Jack in Cambodia provided that cohesive feeling for 120 youths from five different provinces this summer during an inspirational youth camping event. The theme of the event came from Judges 6:12, "'The Lord is with you, mighty warrior.'" Pastor Jack strove to prepare the youths to be strong, firm, and ready to serve the Lord boldly in their own communities.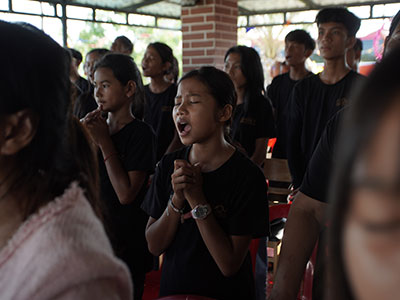 The incredible event was packed with activities and opportunities to help the young adults branch out! Each participant was grouped with others they didn't know, so they could meet new people and socialize. They enjoyed worship music and prayer time. They participated in thoughtful discussions and devotionals. And they even got to play some volleyball!
Pastor Jack said, "It was an honored [sic] to serve the next generation and build them up in God's word."
Many of the attendees were orphans, and for some, this was their first camping trip and their first time socializing with other orphans. This trip helped them connect with others who were like them and to feel a sense of belonging to this new fellowship Pastor Jack helped create.
The impact of this event even led ten youths to decide they wanted Pastor Jack to baptize them!
Creating disciples is an important aspect of what we do at Kinship United. Thanks to Pastor Jack's leadership and your dedicated support, over 100 young adults were immersed in inspirational teachings, worship, and community bonding. They created wonderful memories that will last them a lifetime.
Thank you for opening your hearts to Kinship Kids around the world. Your support helps take care of them, body and soul.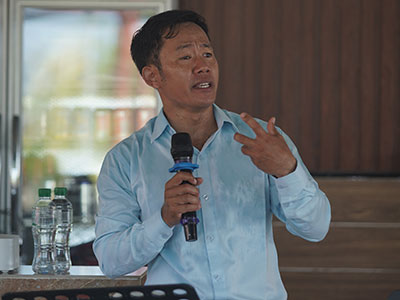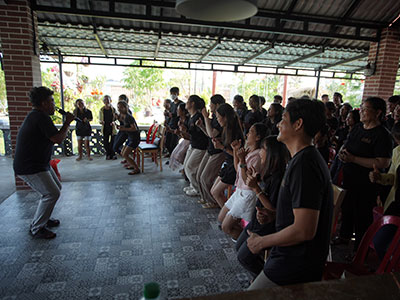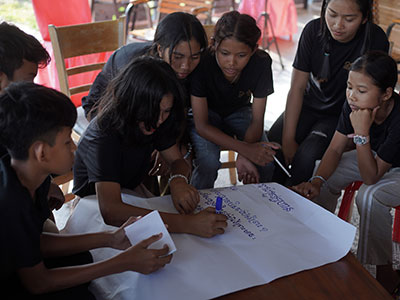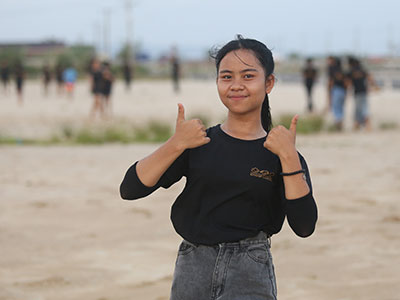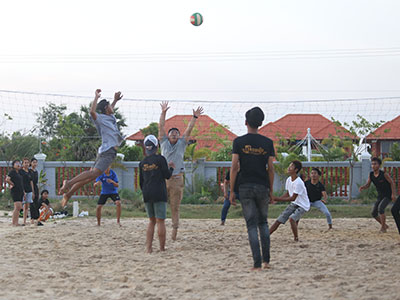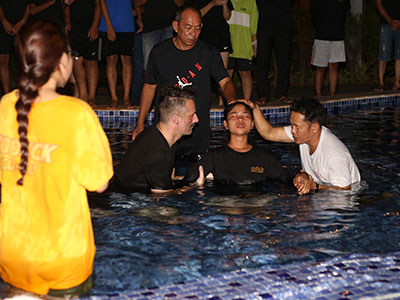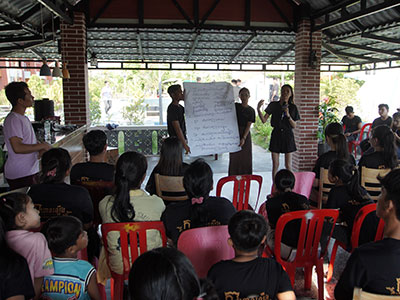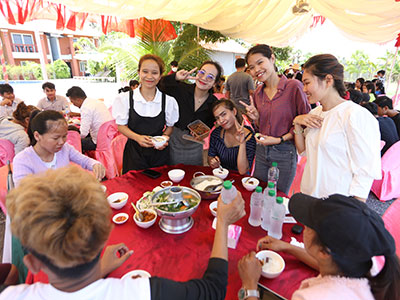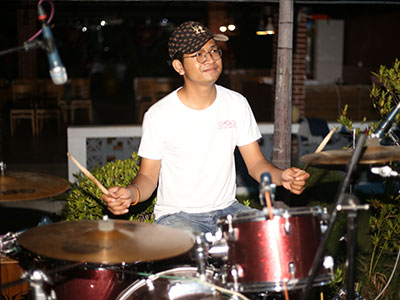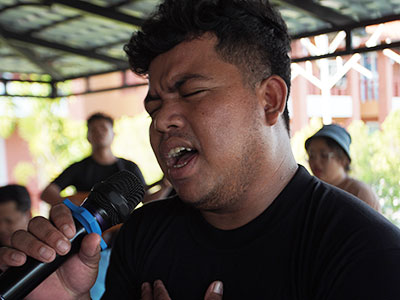 The clip above is from one of the event's worship services. The song roughly translates to: "Jesus is the king of kings. Thumbs up and pull back and then bow down to praise the Lord. I am always praising Him in my life."