Our Kinship Kids inspire us daily.
Many of the children who join our Kinship Projects have suffered through unimaginable trauma and circumstances. It may take time (we're in this for the long haul!), but through patience and prayer, our children begin to heal.
We start to see them smile more and laugh a little bit. They slowly begin mouthing the words to songs at church and eventually singing out loud. It can also be that they stop flinching any time someone moves near them too quickly.
Kinship Projects try to offer their children a multitude of resources for them to regain confidence and feelings of safety and security while going through the healing process. Music and dancing are some of those creative resources.
So, are you ready to be inspired, too?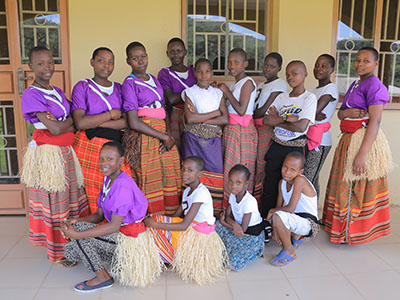 Meet a group of young orphans from the Cross Training Center in Uganda who have found hope and purpose through the power of dance.
These children, both boys and girls, have overcome difficult circumstances to spread the message of hope and faith through their performances. Let's take a closer look at their story and the impact they're making in their community.
With the help of their kind-hearted pastor Ssali John, these children formed a dance group as a way to spread the Gospel and heal their mental health. They perform every first and last Sunday of the month at the Cross Training Center, entertaining the community and spreading a message of hope and faith.
Their performances have not only brought joy to the community, but also helped to heal the emotional wounds of the children and serve as an inspiration to other children facing similar challenges.
This dance group serves as a reminder that even in difficult circumstances, there is always hope, and the power of faith can help to overcome the most challenging situations.
Would you like to contribute to inspiring programs like this to help children heal? Please make your gift to support Music as Therapy today!
Written with Eddie, our field team member in Uganda.