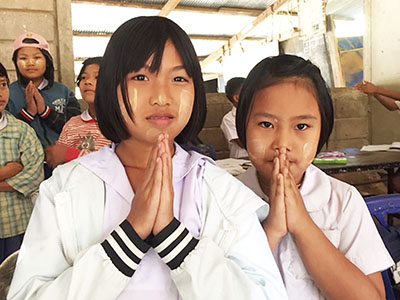 School is back in full swing, and summer is fading out. As you cheer your students on in their first days of school, your gifts are hard at work helping orphans in schools around the world.
In Cambodia, your support is feeding schoolchildren and sharing the Gospel in impoverished communities. You are providing safe housing for university students in dangerous Phnom Penh, and giving school supplies to children who can't afford to attend school.
In Thailand, refugee kids from Myanmar gather under bamboo shelters to learn Thai and go to school so they can have bright futures, thanks to the support of generous donors!
You've helped build and sustain schools at Kinships in Kenya and Uganda that are training up generations of leaders. These kids want to be doctors, nurses, pilots, and more! And with your help, they will see their dreams come true.
Over 2,000 children in 10 different countries are taught, fed, and supported in their schooling through your support of Kinship United. Thank you!