Abandoned, alone, unwanted, unwelcomed.
That's how many of the individuals we serve have felt.
But you've helped create a network of Kinship Projects that reaches out to "the least of these" and makes them feel a sense of togetherness and belonging. You help them feel at home.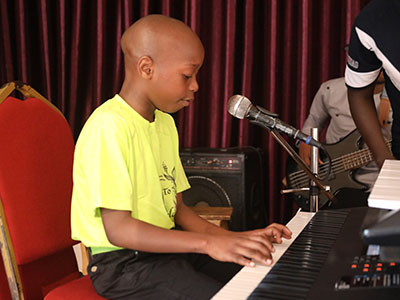 Togetherness remained front and center at the annual youth conference hosted by the Kireka Kinship Project in Uganda at the end of last year. As youth from other Kinship Projects and older Kinship United alumni gathered together, feelings of unity and community were strong during this powerful and emotional experience.
The conference was filled with fun and fellowship, as the youth bonded over shared experiences and a common love for God. The music was loud, the dancing was wild, and the laughter was contagious. It was a time of great joy and celebration.
One of the highlights of the conference was the opportunity for KU alumni to share their experiences and testimonies with the younger attendees. This provided the youth with a glimpse into the lives of those who had grown up in Kinship United's care and gave them the chance to ask questions and learn from their older peers.
The conference was also a time for serious reflection and spiritual growth. The discussions and workshops challenged the youth to think deeply about their faith and their role in spreading the Good News to those around them. It also gave them the chance to ask questions and learn more about their faith.
As the conference came to a close, the youth left feeling refreshed and inspired, with a renewed sense of purpose and a deepened commitment to sharing the love of God with others.
Your support invests in an entire generation of children capable of changing the future in their little corners of the world. And your impact is long-term! You changed the lives of children who needed you years ago, just as you're helping the current group of children. And now those young adults are grown up and mentoring the younger generation of Kinship Kids.
Isn't that an incredible thought?
And as for this one event that touched many, it was an emotional and transformative experience, one that created wonderful memories and positive feelings for the youth to take with them into the New Year.
Written with Eddie, our field team member in Uganda.