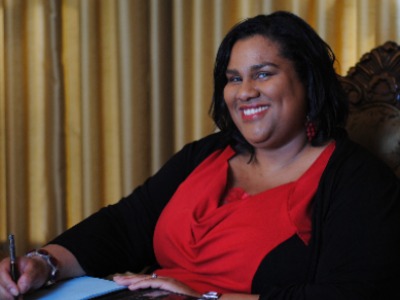 Ever since Fatima Bey was a young girl, she knew she was here for a specific purpose.
"God put me here to change lives," she said. And that's exactly what she's doing.
For years, the talented seamstress, teacher, and entrepreneur has been faithfully helping Kinship United take on a preventative approach to human trafficking.
Fatima's life-long passion for sewing and teaching has given her a unique way to connect with vulnerable women and create sustainable change in high-traffic regions throughout Africa & Asia.
She generously donates a portion of her earnings, helping to take human trafficking one step beyond raising awareness.
Fatima's Gifts in Action
Her gifts help to give fair job opportunities to the group identified as the most at-risk for being trafficked: women living in poverty.
Gifts that are given to women's issues open up opportunities for women in our Kinship communities to become entrepreneurs for the first time in their lives.
Learning to bake or sew, for example, creates an incredible amount of self-worth. But more importantly, it also minimizes the risk of being sold into sex slavery.
Women who've escaped and been rescued from the horror of slavery are welcomed into a Kinship Home. There, they can begin to heal – they can process – and they can follow their dreams.
Fatima has taken a stand against human trafficking. She knows that giving women an opportunity to learn a skill like sewing can be life changing. Selfless dedication is just what God calls us to do. And Fatima does it with boundless grace and love.
"God created each of us with a purpose," Fatima said, "and this is mine."
But Fatima is just getting started.
Not Slowing Down
This October, Fatima is hosting a great fundraising event called Dancing Thru the Decades to continue her fight against human trafficking. And we're honored to be one of her chosen charities!
With no plans of slowing down, together we'll continue to advocate for our sisters and brothers in Christ who are either at-risk of being trafficked or have been rescued, starting their road to recovery.
Join us today to stop human trafficking before it begins.