How to Help Orphaned Children Right Now
If your heart breaks for orphaned, abandoned, or abused children, you might be wondering, "What can I do to help orphans?"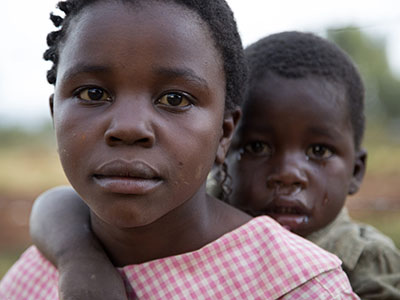 Through Kinship United, you have the power to rescue and raise these desperate children in loving Kinship Homes with families who care for them unconditionally. Does that sound like something you can get behind?
I hope so!
There are multiple ways for you to achieve this heroic act. However, we've narrowed it down to the top five categories you might want to consider.
And the best part?
1.

Rescue and care for orphans
Kinship Leaders worldwide actively rescue children from abusive situations, forced labor, and more. They care for these otherwise forgotten children in the same way you would care for your own!
But they can't accomplish any of this without your support.
Will you give a life-saving gift to Orphan Rescue and Care?
2.

Feed a malnourished child
Before joining a Kinship Home family, most of the children never knew when they would eat their next meal. But you can keep the Kinship Project's cupboards stocked so these children will never have to worry about food again.
Will you give a belly-filling gift to the Food Fund?
3.

Give a child water that won't make her sick
Fatalities have decreased over the years, but contaminated water still accounts for hundreds of thousands of deaths annually. And especially now after a major drought in our African Kinship Projects, dehydration is also a significant concern.
But you can keep kids healthy and hydrated with water filters and deep water wells at each Kinship Project. Will you give a thirst-quenching gift to Clean Water Solutions?
4.

Empower a child with an education he only dreamed of
For many of the children joining a Kinship Home family, school was an unattainable dream. An opportunity they could never afford. But generous philanthropists like yourself are making that dream a reality! However, there are many more children waiting for this chance.
Will you make it possible by giving a dream-fulfilling gift to Education?
5.

Introduce a struggling child to God's love
Every Kinship Project is a church first. And most of the new children have never heard God's word or encountered His love and kindness. Until donors like you made it possible!
You can help Kinship pastors continue teaching children about the Bible and introducing them to the word of God. Will you give a spirit-satisfying gift to Evangelism and Worship?
There are so many ways you can be a major change-maker in these children's lives. Although you're not there during meal time or when the kids are getting ready for school, you can be assured their smile never leaves their little faces.
From the bottom of our hearts, thank you for caring about these children and this cause. They couldn't smile without you.