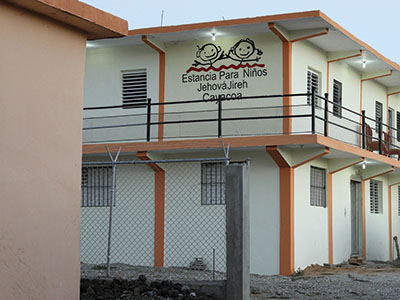 Hurricane Isaias was only a Category 1 storm, but still caused some roof damage to the Cayacoa Kinship Project. They need a new roof, which will cost $3,500.
It also destroyed a small church planted by the Kinship in a nearby batey. The pastor there has been serving the desperately poor members of their congregation and hopes to rebuild his church. Only $3,000 will get them back up and running.
For more information on these, and other, needs, contact us here.
Thank you!
Thank you for your continued generosity and for keeping the orphans and widows we care for in your prayers. Thanks to Kinship Sponsors, Kinship Kindness Alliance members who give faithfully each month, and other generous contributors, the orphans and widows we serve haven't been alone, and have been well taken care of.
We know this hasn't been easy for anyone, and we are so humbled by your continued generosity.