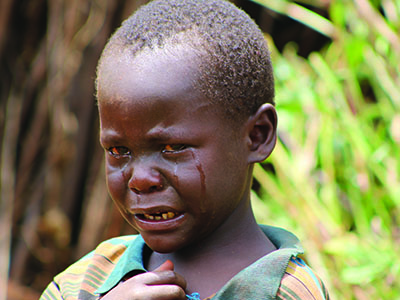 There are some rescues that haunt you. They keep you awake at night wondering if there was something more you could have done. Some leave you shuddering at the thought of what could have happened if you hadn't gotten there in time.
Like Evelyn. She was sick in the hospital at age five when her mother abandoned her there. A complete stranger scooped her up and brought her home, but it wasn't to help her. She forced Evelyn to work in her house and serve her and her children. She mistreated her day and night. Instead of calling Evelyn by her name, this woman just called her, "you". One day, Evelyn couldn't take it anymore. She waited until the family was asleep, and ran…straight toward the closest Kinship Project.  
I'm writing to you today because I can't sleep at night for wondering what Evelyn would do without you. That local Kinship was Evelyn's only chance. But what if it hadn't been there? In the corners of the world where your gifts go, there are no other options for kids like Evelyn.
More vulnerable children like her need your support this year-end so they can find a safe haven and an open door.
Joseph's parents died when he was young, and left him with no one to take care of him. He tried to do what he could to get enough food to eat and have a roof over his head, but he was missing something important: someone who would protect him. To survive, Joseph lived with a nearby farmer in exchange for taking care of his goats. But sometimes he got so hungry that he was forced to eat the animal feed.
Will you protect Joseph this year-end? Thousands of children like him live in slavery because they don't know where else to go. They think there's no one out there who will take care of them. Will you show them they are not alone? Kinship leaders are waiting and ready to help more orphans, but they need you!
Genesis, who is only five years old, has spent her whole life bouncing around different family members' houses. Her father had died in prison, and her mother was trapped in a life of drug use and prostitution. She always felt unwanted and out of place, because she never knew where she was going to spend the next night. One day, her grandmother decided Genesis and her sisters needed a better life, so she sought help from her neighborhood Kinship Project. When Kinship leaders came to pick up the girls, they found the children without clothes to wear and all sharing one urine-smelling bed. They were covered with scrapes and bruises, and their hair was filled with lice.
Kinship leaders go into these hellish situations and see this suffering firsthand. And with your gifts, you are in these desperate places too. Places no one else dares to go. With your year-end gift, you can rescue and care for orphans who are running out of time. Will you be there for them?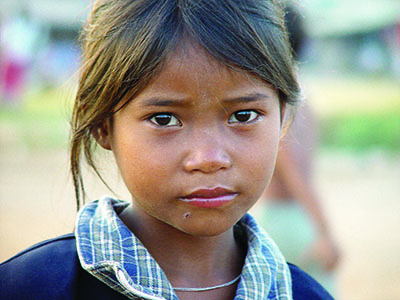 There are more children like Evelyn, Joseph, and Genesis out there. More girls cowering on urine-soaked mattresses. More boys working in slavery, forced to eat animal feed so they don't starve to death. What will become of them without your help? And what could become of them with your support? 
Your gift this year-end could give these children back their childhoods. You could give them a chance to go to school and chase after their dreams. You could give them a reason to dream at all.  
This is your moment, to go into the far-off places that everyone else has forgotten about and go get the children who need you.
This is the real deal. This is how you reach the marginalized and lost. All you have to do is sit back and watch their stories unfold.
So, let's get started. Let's take care of the kids who need us the most.
Craig Muller
President and CEO
Kinship United