Every child deserves a bed of her own at night. A soft place for her to collapse into after a long day, to dream in when she's sleepy, and to hide in when she's sad.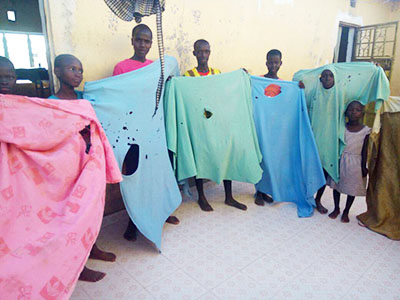 But these small safe havens need upkeep. Mattresses wear out quickly, and after giving thousands of cuddles, blankets get exhausted.
You can be the one to rebuild a child's safe space! You can give a little girl a brand new blanket to snuggle under at bedtime. Or a little boy a fresh mattress to curl up in after a rough day at school. Your gift will become their new comfort item.
When you give $50, you'll give one child a brand new mattress to sleep on at night. When you give $100, you'll give two children brand new mattresses. And if you give $200, that's enough for four children to sleep on brand new mattresses at night!
Are you ready to make a big difference in a child's life? Just click the donate button below, enter your donation amount and contact information, and rest easy knowing that 100% of your gift will be used to buy new mattresses and blankets for orphans who so desperately need it.
Thank you for caring about these children and this cause!