The Zika virus spread like wildfire across Latin America. But did you know it was found first in Africa? This scary epidemic, and other mosquito-borne illnesses, affect nearly ALL of our Kinship Homes and communities. And the kids need protection fast.
For just $30, you can protect as many as ten children in a Kinship from the Zika virus, malaria, yellow fever, and any other deadly diseases mosquitoes throw at them.
And did you know that when you give a Kinship mosquito nets, you're helping kids stay in school? That's right. Malaria leaves classrooms half empty as kids suffer from fever, chills, diarrhea, and worse.
Your gift can keep these kids healthy and in school by preventing horrible illnesses like malaria! $30 can provide ten mosquito nets at one time, but for $45 a month, you can provide mosquito nets, repair ripped nets, spray for mosquitoes around Kinships, and more.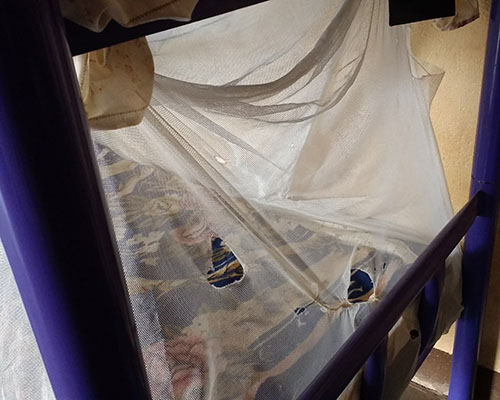 With your gift, you can also give Kinships the nets they need to protect expectant mothers in their communities as Zika continues to be a threat.
You can stop the unnecessary suffering. These children won't get sick under your watch!
Will you donate today to keep these dangerous pests away from Kinship Kids and communities?