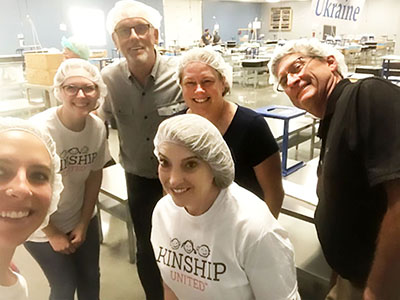 On August 7th, members of our local Kinship United team were blessed to have the opportunity to participate in a Feed My Starving Children packing event. They helped pack hundreds of boxes of lentil soup mix that will be heading to Kenya.
Food shortages started early this year in Kenya, with droughts hitting hard as early as March, and it has not improved. The situation near the Lodwar Kinship in Turkana County is especially dire. Thousands are starving to death.
Thanks to Feed My Starving Children, who donated hundreds of thousands of meals, and our team and volunteers, who packed the food, a container is ready to be shipped. Now it's your turn to join in! We need your help to get this life-saving food into the hands of those who need it.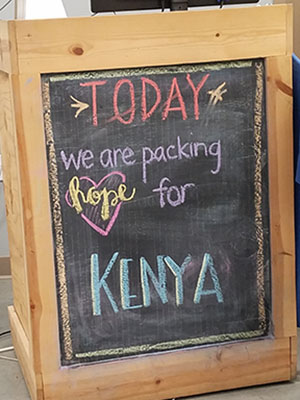 These meals sustain poor widows living near Kinship Projects, hungry school children who don't have anything to eat at home, and the orphans and caregivers living within each Kinship.
Our networks of pastors and leaders are fully equipped to distribute food to those who need it the most, and are passionate about sharing the Gospel and praying for everyone they encounter along the way. This food goes with a message of hope and can make an eternal impact!
Could you make a gift of $35 to distribute 3,500 meals in Kenya today?