You know who some of the unsung heroes of Kinship United are? They're people just like you, who have committed to sponsor a Kinship Project!
These wonderful people give generously every single month to take care of orphans and widows in a Kinship Project they can personally connect with.
Why are we so grateful for our Kinship Sponsors? They make the world go 'round for the orphans and widows we serve together! With their gifts, the children have food, clothes, everything they need for school, and more. They pray for their Kinship Kids, and some even take the trip to go and visit them. With their generous support, thousands of once-abandoned orphaned children are growing and thriving.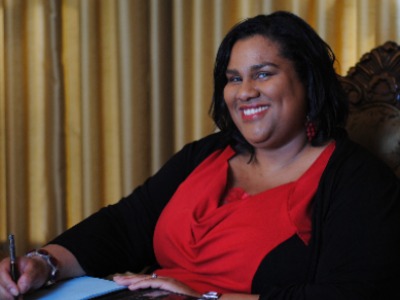 Today, we want to thank people like Fatima, who takes care of orphans in the Dominican Republic with proceeds from her business. Fatima works her magic altering wedding dresses, and gives all she can to "her" kids in the Dominican Republic.
Fatima says, "The more I grow, the more I'll give. Kinship is doing EXACTLY what God wants the 'church' to be doing! I can't wait to give more."
And she's not alone! From small business owners, to mother-daughter teams, to dentists, and more, these wonderful people all around the country are stepping up to the plate for orphans and widows in Kinship Projects around the world.  
To these generous heroes, we say thank you!