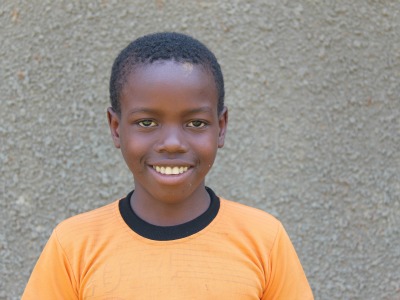 Do you remember Apollo? He lost his parents to AIDS when he was only 10 years old. Can you imagine? For awhile, he lived alone on the streets, struggling to feed himself and to keep himself safe.
Apollo's life changed forever when he was taken in and cared for by the Buloba Kinship Project.
Now, Apollo wants to change others' lives. When Apollo found a little kitten dumped in a trench, he couldn't leave it behind. He fell in love with the kitten, and named it Mumuna. He brought it home and cared for it.
Do you have a family pet? So many American families have dogs or cats, or some other furry animal. But in Uganda, keeping a cat as a pet is not as normal as it is here. If they do keep a cat, then it's more for keeping away mice than anything else. But Apollo's kitten was different.
When Pastor Kashofu asked Apollo why he loved the kitten so much, Apollo told him this: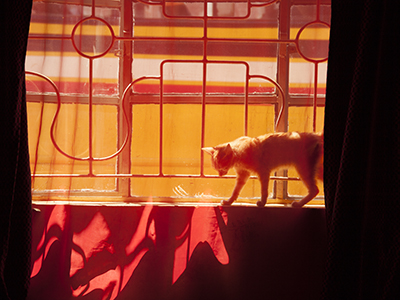 Whenever I help Mumuna, I feel like I am doing a good thing to something helpless and which may never help me back." Apollo explained that Mumuna was like him when Apollo first came into the kinship. Helpless, and unable to ever give enough back.

"And when I grow up and have what I need, I will begin helping young kids instead of cats."
Apollo's life has been changed forever because of the love of those in his Kinship Project. Now, Apollo has his own love for others who are helpless, and who can't take care of themselves. Even little kittens.
Apollo's big heart led him to care for a helpless kitten. Thanks to your support and the loving care of the Kinship Project, he wants to keep helping others who are helpless. Your support helps break the cycle of abuse and neglect. It's building a new cycle of love and compassion in Apollo's life.