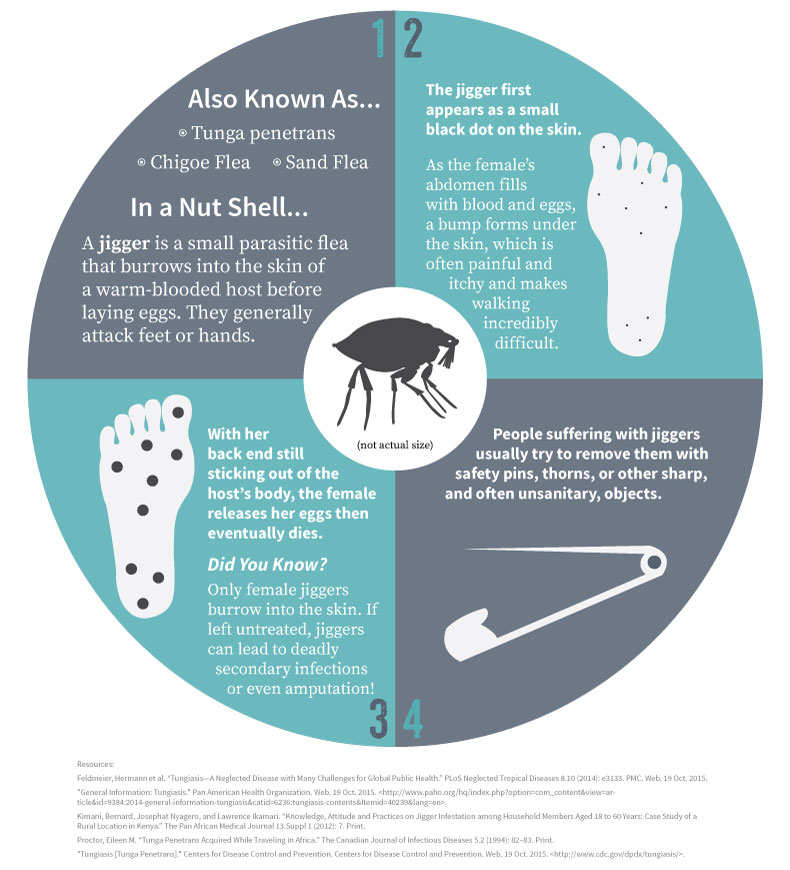 What You Should Know about Jiggers...
A jigger is a small parasitic flea that burrows into the skin of a warm-blooded host before laying eggs. They generally attack feet or hands. At first, the jigger appears as a small black dot on the skin. As the female's abdomen fills with blood and eggs, a bump forms underneath the skin, which is often painful and itchy and makes walking incredibly difficult.
With her back end still sticking out of the host's body, the female releases her eggs then eventually dies. But did you know? Only female jiggers burrow into the skin. If left untreated, jiggers can lead to deadly secondary infections or even amputation. People suffering with jiggers usually attempt to remove them with safety pins, thorns, or other sharp, and often unsanitary, objects.
Many of the children who join our Kinship Projects in Kenya have jiggers embedded in their feet and hands. And even more people in the community are affected by these dangerous parasites. When you support Kinship Projects in Kenya, you help treat children suffering from painful jiggers, and you make it possible for Kinship Leaders to go out into the community to give others the medical treatment they need as well.