It's important to remember the scripture that inspires us every single day. The same scripture that sent us on our mission to lift up orphaned children and widows in the first place.  
In James 1:27, God charges us with protecting orphans and widows. But don't take it from me – our Father, the King, says it himself:
"Pure and undefiled religion before God the Father is this: to look after orphans and widows in their distress and to keep oneself unstained from the world."
You may have begun your journey with Kinship United because God called you to. Like me, you know James 1:27 isn't just a suggestion. It's essential, it's mandatory, and it's the will of our Father. It's one of His greatest, most important charges.
However you were inspired to support our mission, you are reading this today as not only a dedicated supporter of these children, but also as their life-saver.
You have already taken up this charge and joined us on our mission. So please keep reading, because there is more work to do in His name – more than ever, in fact.
The Least of These…
As we approach three years removed from the start of the pandemic, we must not overlook the devastation, loss, and turmoil left in its wake.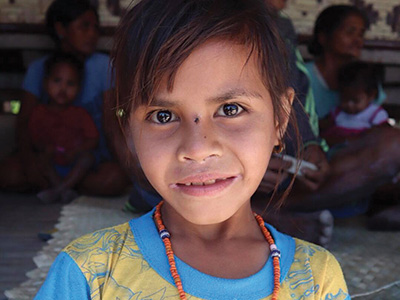 All this suffering has resulted in one horrific outcome: more orphans.
In September 2022, the CDC and WHO estimated that 10.5 million orphans were created over the past two years. Southeast Asia and Africa had the greatest rate of losses, as 1 in 50 children lost at least one caregiver. And the millions of children who lost both caregivers were left hungry and alone, with nowhere to go.
When a task seems this impossible, I remind myself to look down into the sand beside me. And there it is: that familiar extra pair of footprints in the sand.
Prayers and Gratitude
As we aim to rescue and provide for all the new orphans that we can, we are also actively caring for hundreds of others.
Your gifts provide three meals a day, education, shelter, and every other little thing that it takes to raise a child. You help to raise up "the least of these" who have had their lives destroyed by war and tragedy, giving loving homes and bright futures to orphans and widows. Beyond providing for their needs, you show them Christ's love, and you also make their dreams come true.
Please continue your generosity with a year-end gift, so we can meet the unprecedented level of need created by the past years' pandemic. Your generosity throughout the pandemic, and far before it, is a true blessing in the lives of these children.
There is more to do. More than ever. Please don't abandon the charge now. Let's follow the word of the Father in James 1:27, and look after these orphans and widows in their distress.
A year-end gift supports all of the orphans and widows in our care, whose lives rely upon Kinship Projects' meals, shelter, medical care, clean water, hygiene and sanitation, home stability for their studies, and, of course, the guidance of the Lord.
Please consider making your year-end gift for orphans and widows before December 31st.
Peace, good health, and blessings to you in this trying time.
Yours in Christ,
Craig Muller
President and CEO
Kinship United