Are you a donor who is looking to make the most of your donor-advised fund (DAF)?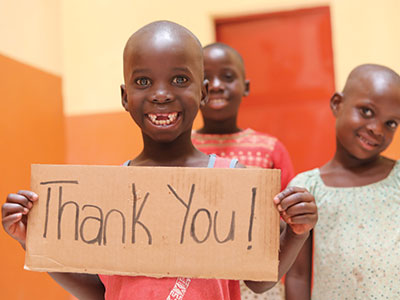 Because of the increasing popularity of donor-advised funds, grants from DAFs are now an essential part of the lasting change our supporters make in the lives of widows and orphans. Your gift ensures we can continue that work without interruption.
You can donate directly to Kinship United through your DAF. You may also name Kinship United as the beneficiary of your fund during your estate and legacy planning.
We wanted to make the process as easy as possible by creating our new sponsor organization search tool. To start, just type the name of your sponsor organization into the search bar, and select it from the list. Then our tool will lead you to your organization's website.
To make things even more straightforward, we listed all of the important information you might need, like our employer identification number and our mailing address, in one easy-to-find place toward the top of the webpage.
If you decide to support Kinship United through your DAF, please don't forget to include your name and address so we can express our gratitude for your incredible gift to help orphans and widows!
Have any questions about DAF donations or legacy planning? You can contact us for more information.
Kinship United often posts content and opinions that are of interest to the philanthropic community that supports Kinship United's mission. Nothing published by Kinship United constitutes an investment recommendation, nor should any data or content published by Kinship United be solely relied upon for any investment, tax, legal or financial decisions. Kinship United strongly recommends that you perform your own independent research and/or speak with a qualifying investment professional before making any financial decisions.