Christmas Day is supposed to be a day of joy, celebrating Jesus' birth with prayer and holiday festivities. But for orphans and widows struggling to survive, it's just another day with every minute spent figuring out how to make it to tomorrow.
But you can be the one who changes that for them this year.
Will you grant an orphan's wish and be the answer to their prayers this Christmas?
In addition to feeding every Kinship Kid and widow with three meals a day, many Kinship Projects also distribute food to their surrounding communities. So providing meals this Christmas means you'll be feeding more than just one child: you're sustaining a hungry village.
A gift of $25 can feed one child for an entire month.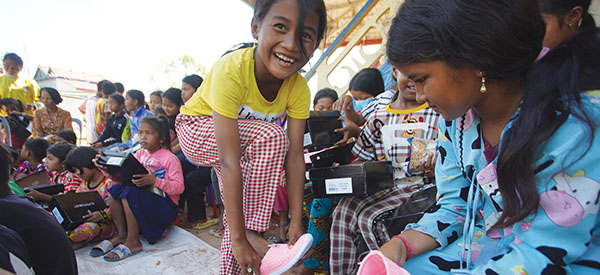 An orphan who arrives at a Kinship Project has nothing to wear except the clothes on their back. Clean clothes without tatters and shoes without holes bring a child the dignity and confidence they deserve. And there is always a need for more, because these kids are growing fast!
A gift of $25 can provide clothes and shoes for one child.
Limited medical supplies, doctors, and sanitation meant the areas we serve were underprepared for the pandemic before it began. And that health crisis was just one of many these areas face. Malaria, water-borne illnesses, and countless other sicknesses devastate rural communities. Please help Kinship Projects fight disease with a gift to our Medical Fund.
A gift of $36 can fund one doctor's visit for a child in need.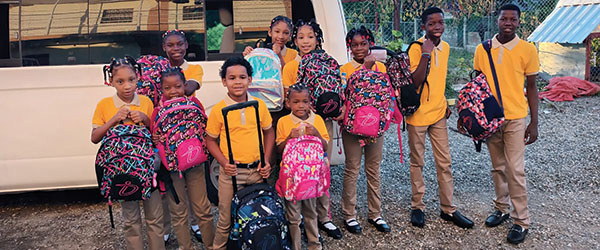 Once a suffering child is rescued, fed, and given a safe place to belong, a future opens up for them. One in which God has a plan for them, where education is the best tool to help them thrive in life. A gift of a fully-loaded backpack will be stuffed with more than just school supplies – it has hope inside, a ticket to a future an orphan never thought possible.
A gift of $45 can provide a backpack and school supplies for an orphan.
100% of your gift goes toward making Christmas extra special for an orphan who needs you this year.
Click here to view all of the items on "An Orphan's Wish List."
"'For I was hungry and you gave me something to eat, I was thirsty and you gave me something to drink, I was a stranger and you invited me in, I needed clothes and you clothed me, I was sick and you looked after me…'" –Matthew 25:34-36
Once in a while we receive more contributions for a given area of need than can be wisely applied. When this happens, we apply those funds where they are most urgently needed.