Over the past year and a half, isolation and restricted travel have made the distance from who and what you love feel enormous. The distance from our Kinship Projects has felt a little bigger, too.
Through varying degrees of lockdown around the world, there are ongoing struggles for Kinship Projects. But thanks to your generous support, they're also encountering important successes.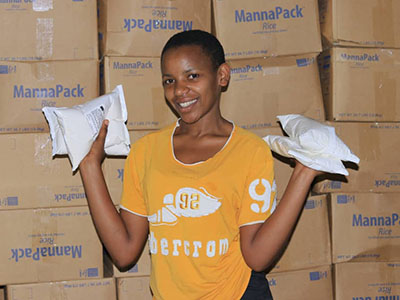 In Kenya… A few Kenyan Kinship Projects are celebrating the installation of electric water pumps and the fitting of a septic tank. But most homes in Kenya are still in need of these facilities.
In the Dominican Republic… A recent tropical storm revealed leaky roofs at the Cayacoa Kinship Project and its church.
In India… Devastating waves of coronavirus have overwhelmed the whole of the country. Food and medical aid quickly wear thin as the situation worsens despite country-wide lockdown.
In Uganda… Thanks to your contributions and a partnership with Feed My Starving Children, a container of MannaPack meals arrived, not only feeding the children but also the surrounding community.
In Cambodia… After suffering the tragic losses of their fishermen husbands due to treacherous waters, many new widows sought comfort and aid from their local Kinship Projects.
And these are just a few examples. Kinship Project needs are constantly evolving.
As quickly as overnight, a problem or an urgency can arise. New orphans are rescued, new widows arrive desperate for aid. A roof leaks, a nearby well goes dry. Starving community members need food, and the ongoing needs of the orphans and widows who already reside at a Kinship Project must be taken care of daily.
The urgency for reliable monthly support at our Kinship Projects remains. In fact, consistent dedication is necessary now more than ever.
Together, we can assure these children are never left alone or forgotten again. You'll help their fears of abandonment vanish. And in the process, you'll ensure they're happy, fed, educated, faithful, and loved.
Will you make a gift to Where Most Needed? This is the best way to tackle any wish or desire that arises at any of our Kinship Projects around the world.
Feeling called to support a specific Kinship Project instead? There are dozens to choose from! Click here to learn a little more.