COVID-19 Is Deadly…in More Ways than You May Realize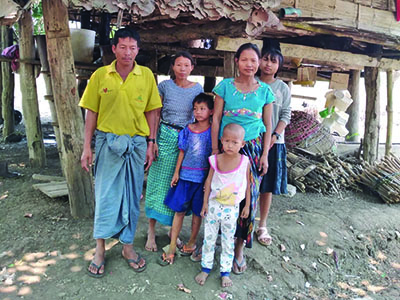 You've already been overwhelmed by news headline after headline about the effects of COVID-19 on schools, businesses, and families. But in the developing world, this disease brings other dangers. For many, a physical illness is the least of their concerns.
While COVID-19 infection rates remain relatively low in many of the areas where we work, here's what else is going on:
Violence has erupted around the world in enforcing new guidelines set up to protect people from the virus. Beatings are happening in the markets, robberies and looting are a constant threat.   
Because of road closures, strict curfews, and the danger of violence when venturing out, needed medicines aren't being distributed. Kinship Kids with HIV or other serious chronic conditions need their medicine to survive.
Livelihoods of the poor living hand to mouth have been destroyed. People are no longer allowed to buy and sell, so many are going hungry. Food is the number one need, and it is scarce. Locusts and mud slides in East Africa are taking even more lives.
It's Time – Here's How Kinship Projects Need You NOW
The crisis is clenching its fist, tightening the stress and pain felt across the world. Kinship Projects need you right now.
Food and medicine supply lines have been cut, and we will need to purchase food soon. In order to safely transport this food and pick up urgently needed medicine, locking vans or buses are a must.
Could you make a gift to help provide food and transport it to Kinship Projects in need? Projects throughout Africa and Cambodia are especially vulnerable right now.
Click here to donate to Emergency Relief.
Your gift of any amount today will help deliver life-giving food and medicine to orphans and widows. 100% of your gift towards Emergency Relief will be used to help during this crisis.