Generous supporters like you changed everything for the children and families in the struggling Kenyan village of Nyasi. How?
Thanks to meaningful donations made during one amazing day of giving, More Daylight to Donate, you gave the Nyasi Kinship Project everything it needed to open its doors to desperate kids from the community.
You gave them a safe haven - and you even helped some of these kids escape abuse.
Kids like Alex.
Alex is a bright, smiling, optimistic boy, thanks to the love and care he's received in the Nyasi Kinship Project.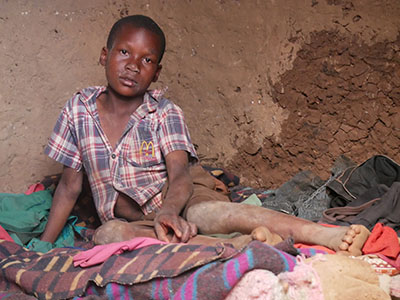 That's why you'd never know that just a few months before, he was so traumatized by abuse and loss that he could barely look anyone in the eye.
Alex and his brother Isaac, who also calls the Nyasi Kinship Project "home", were ruthlessly abused by their father for almost their entire lives. He was always drunk. And he filled their home with violence…
Especially when Alex and Isaac saw their father murder their mother in a fit of rage.
When a neighbor, one of their father's friends, heard Alex's father confessing that he wanted to kill his children and then kill himself, he took it upon himself to bring the boys to the Nyasi Kinship Project, where he knew they'd be safe.
But it took them a while to adjust to their new home.
Alex would flinch and hold his arms up to protect himself at the slightest move from anyone around him. And his brother Isaac simply didn't talk to anyone or want to be near anyone else.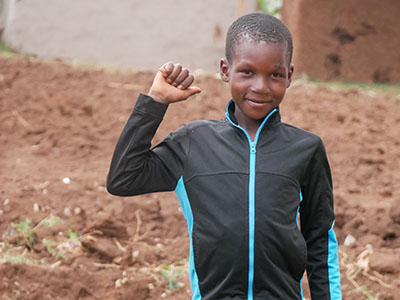 But after receiving love and care at the Nyasi Kinship Project, Alex is a completely new person! He happily jumps into any activity and cheerfully helps around the house.
And he's also easing his brother Isaac along so that he can interact and play with the other children as well.
Even though he's been through horrible circumstances, Alex is an extremely optimistic and responsible boy. He says that now that he's part of the Nyasi Kinship Project, he'll never again know violence or loneliness.
Thank you so much for giving Alex, Isaac, and the others in the Nyasi Kinship Project a second chance to experience hope and happiness. You changed everything for them.