It seems like an easy assumption that any church would jump at the opportunity to care for orphans and widows. But if you've ever tried to get your church involved in orphan care, you may have hit a few unexpected challenges.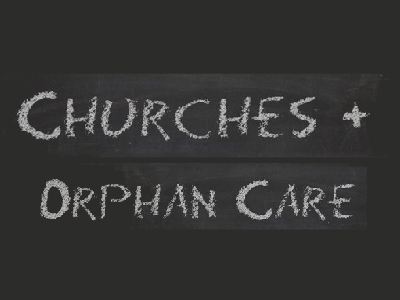 After years of working with faithful churches who generously serve orphans and widows together with our in-country partners, here are five tips we've learned for getting your church involved in orphan care:
1. Be patient
Don't be offended if your pastor doesn't have time to think this through immediately. Or if multiple committees want to get involved and do their research.
We've spent hours on the phone with pastors, committees, and advocates within churches who have a lot of questions. That's a good thing! Allow the time to ask and answer questions. And wait for the inspiration and forward movement that'll result from thoughtful inquiries.
2. Be involved
If you think your church should have an orphan ministry, chances are you should be playing a fairly large role in making that happen. Be prepared to lead the charge, at least at the beginning, as other church leaders catch the vision.
3. Start small
Maybe you start with your Bible study group. Or a special missions Sunday your church is already planning. By connecting your church with a Kinship Project consistently and faithfully, you'll see that relationship grow and blossom.
4. Take a trip
Sending a few key leaders, such as pastors, missions directors, etc., on a small vision trip* is an investment that'll pay off exponentially for the kids. It helps hone the church's focus and creates an opportunity for them to choose a Kinship Project to build a relationship with.
5. Pray
Both personal and corporate prayer are essential to any ministry and to effecting true change. In addition to being committed yourself in prayer, think about scheduling a prayer vigil for your church community. It will knit your hearts together for the orphan and the widow. And create a connection between your church and your Kinship Project as they pray for you too!
Here's the moral of the story: there's ALWAYS something you can do to impact the lives of orphans and widows through your church! By taking faithful steps as you're called, you can slowly (but surely!) inspire your church to take action.
Are you advocating for orphans through your church? What's helped you in the process?
*If you're interested in organizing a mission trip, email info@kinshipunited.org for more information.